A Prize-Worthy Listen
This American Life has a new accolade to add to its mantelpiece: Pulitzer Prize.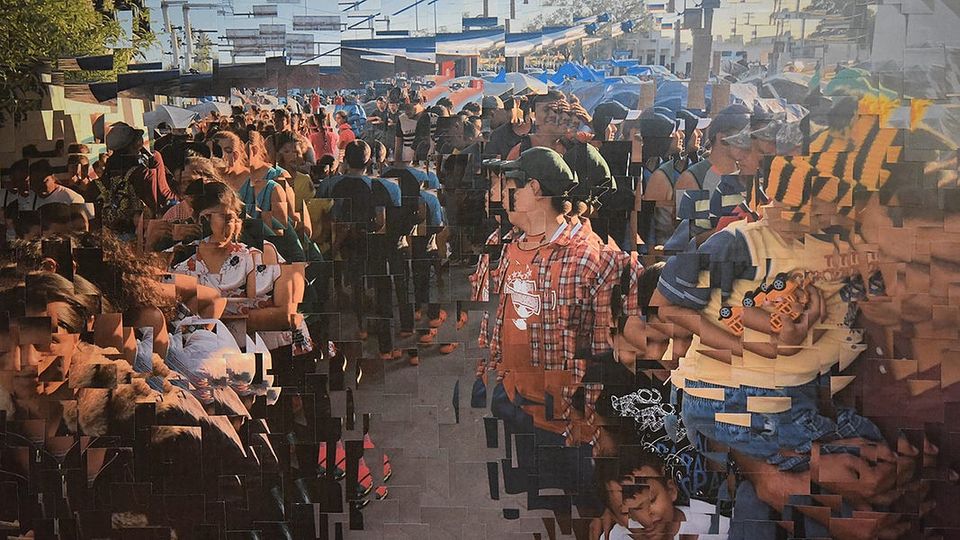 Yesterday the Pulitzer Prize Board announced the 2020 winners. As a result, the rest of this week's newsletters will contain some of the prize-winning pieces of journalism.
I'll start with the first-ever Pulitzer Prize awarded for audio reporting, which was given to This American Life and reporters Molly O'Toole and Emily Green. It seems only fitting that This American Life, long a staple of radio and podcasting excellence, would be the recipient of the Pulitzer's first recognition of the audio medium.
For me, my love of audio reporting began with recommendations from friends early on in law school; the twin titans of This American Life and RadioLab. "Cary, I really think you'd like this," said my friend John Craig. "Yeah, me too," agreed my friend Anne. "I like them both, but I like This American Life a little bit more because one of the hosts on RadioLab gets on my nerves," she said.
I listened to their wise counsel, and I remember being blown away. Not just at the production quality of the stories, which was and always has been impeccable. But I thought they were so good that I actually found it touching that my friends thought I, of all people, would like them so much; I wasn't quite sure what it was about my sensibilities that made them think I'd be a perfect audience for these shows, but it made me feel special. It made me feel seen and understood, and somehow, appreciated by my friends in a meaningful way.
Both shows were among the first of their kind, and they're both held up as trailblazers. I tore through the backlog of episodes that existed as of the early-2010s, and podcasts, and audio reporting more generally, became my constant companion. But, in a weird twist, I haven't been a regular listener to either one of these shows in quite some time, each for different reasons.
When it came to RadioLab, I felt as though the quality fell off; I felt that the stories took on angles that felt less scientific and more generalized, and I didn't think the show was the better for it. What made it worse, for me, is that I was donating money to the show; I still have the t-shirt to prove it. I wasn't so petty as to be angry about my investment going up but my enjoyment going down, but eventually, I just stopped making RadioLab appointment listening. Instead of simply taking whatever was offered to me, as I had for so long, I started seeking out the episodes that sounded interesting to me ahead of time. There's nothing inherently wrong with that approach, but it represented a big change for me.
As for This American Life, my stoppage was due to a far subtler, and dare I say, sillier reason. Somewhere, in an interview on a different show or in an article online, I remember host Ira Glass being quoted as hostile to the idea of increased playback speed for such slickly produced shows as This American Life. His rationale was sound: It's an audio story, and as such, it's written for the ear; much like an author can influence how fast or slow a reader goes by varying the vocabulary, the sentence length, the syntax, paragraph length, and through the use of punctuation, the audio storyteller edited and produced the stories to be listened to at normal speed. Pauses were purposeful. Pace was intentional. To use a podcast app that would speed up the playback and cut out silences was to dismantle the product they'd labored so long to create. And Glass's admonition stuck with me, but as I said, in a somewhat silly way. Podcasts had become such a huge part of my media diet; they took up a great deal of time to listen to all of them. The only way to do that was to speed up the playback, so I could get through more content in a given amount of time. Instead of committing to that mindset fully and simply listening to This American Life at higher speeds, I left it out of my normal rotation of podcasts. Instead of making an exception for just This American Life to run at normal speed, I'd grown spoiled by the speedy nature of quantity over quality. In the end, I just stopped listening regularly.
But  these programs are masterclasses in storytelling, and I'm looking forward to getting back into both of their archives to see what I've missed out on for the past few years. Both have milestone events that beg me back: RadioLab's cohost Robert Krulwich just recently retired in January, leaving the show a hole that hadn't needed to be filled since 2005; This American Life can now call itself "Pulitzer Prize-winning This American Life."
No matter what your exposure to and experience with This American Life, I hope you'll stop to listen to a story that can now call itself the first of its kind. The Pulitzer-winning episode explores the reality of the Trump Administration's "Remain in Mexico" immigration policy from the vantage point of those forced to implement the policy and those affected directly by its implementation.
Listen here:
If you liked what you read, please sign up, follow me on Twitter (@CaryLiljohn06) and then forward to friends to help spread the word.