Mission: Quite Possible
After a week off, Critical Linking is back with the stories on true crime, deep-sea and high-altitude mishaps, West Tennessee BBQ, concerts, and more.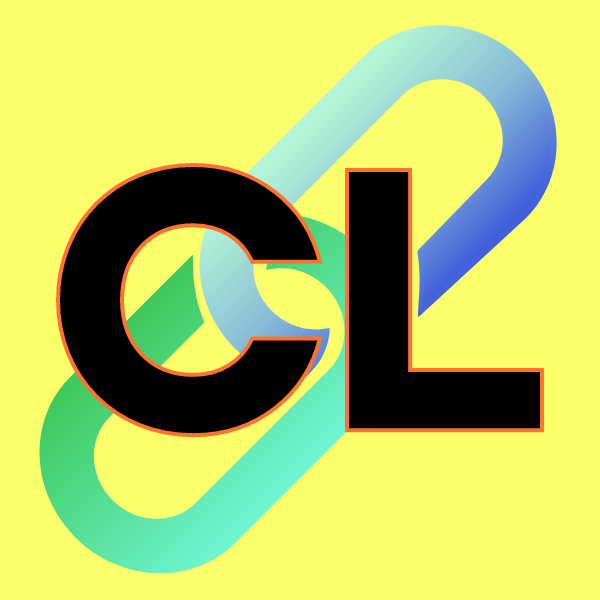 The recent heat wave that's enveloped much of the country has made it miserable to be outside. Luckily for those of us who love the movies, being trapped inside to beat the heat isn't so bad once the summer blockbuster season gets into high gear, saving us from the doldrums of the mostly forgettable early half of the movie-going year.
Mission: Impossible—Dead Reckoning Part 1 is a testament to the theater. Tom Cruise, like he did with Top Gun Maverick, is a one-man argument for why theaters still matter. It is big and loud and ridiculous(-ly good); it's everything a summertime movie should be. Nay, strike that; it's much more than we deserve at the movies. Just re-watch this brilliant piece of promo material that's actually a mini documentary on one of the film's most elaborate and dangerous stunts: riding a motorcycle off a cliff and parachuting to the ground. As we all know all too well, they definitely CGI way simpler and less dangerous things every day in TV and movies; I stand by it when I said, upon this videos initial release, that I'd simply watch that on a loop in IMAX for three hours and feel like I'd got my money's worth.
I say all of this to point out the obvious: This particular touchstone of our culture is at risk. Not simply because Tom Cruise is a singular force of nature (who also happens to be in his 60s and so throughly keeps upping the ante when it comes to his stunts that it's not hard to imagine his death from a mishap) but because of the strikes in Hollywood. The actors have now joined the writers, and it's a truly bad moment for the things we love so much.
Consider the great TV critic Alan Sepinwall's points on the matter, written in his newsletter shortly after the actors joined the strike:
By far the biggest TV news of the week is that SAG-AFTRA went on strike as of midnight Wednesday, when the AMPTP failed to reach agreement with the actors union on a new contract. Many actors have already been joining WGA members on the picket lines, but now the two groups will be officially joined.
In talking off the record with various writers and actors I know, there seem to be two possible ways things could go now:
1) The studios did not seem to be expecting a SAG strike, given recent anonymous commentary in the news. And they really do not want a prolonged one, since it makes production entirely impossible, whereas some things (like Ryan Murphy's shows) had managed to keep shooting when it was just the writers on strike. As a result, this second strike will scare the AMPTP into quickly cutting a deal the actors will accept, which in turn will pave the way for a WGA deal, even if that one takes longer because there are a number of writer-specific concerns. Or…
2) The fact that the AMPTP allowed things to get to this point with the actors means that the companies are really dug in on issues that the writers and actors consider existential threats to their ability to make a living, like streaming residuals and AI protections. If so, this could go on a terribly long time; there was a nasty Deadline story earlier this week with anonymous comments from the studio side saying that some execs are hoping to drag this out long enough that writers are at risk of losing their homes due to lack of income, and have to come groveling back to the bargaining table.
There are many other ways this could go, as well, including the possibility that the various studios split up, with some of them cutting their own deals with the guilds, while others remain at an impasse. The rhetoric yesterday, though — particularly from Fran Drescher spitting absolute fire at SAG-AFTRA's strike-announcing press conference — suggests we may be in for Scenario 2, unfortunately. But as William Goldman famously said about this business, nobody knows anything.
None of it feels good for the things we love, but that's the future. In the here and now, it's causing a world of hurt for the writers, who've been on strike quite a long time now and most (if not all) of whom aren't living in country's most expensive cities and writing your shows with a very big personal profit margin. It's a meager living for most of them, no matter how big the studio or how big of a hit the show becomes.
In the wake of my father's recent death, I've seen up close and personal the value and protections offered by a union. And while he definitely saw some of those same values and protections while he lived, it's almost a shame that so much has been offered from them when he's not here to see it.
Here's hoping the unions in Hollywood get new contracts soon and pass along those benefits to the workers making our entertainment, so they enjoy them in the present.
---
Ten Worth Your Time
1. Big news this week: A break in an investigation long gone cold, that of the Long Island Serial Killer. Some of the killings were the subject of Robert Kolker's 2013 Lost Girls: An Unsolved American Mystery. Kolker wrote about the victims' family members who'd found each other and bonded together, and in response to the news, New York magazine has updated and recirculated the story.
2. On a brighter note, thinking of Kolker reminded me of his 2021 New York Times Magazine story that took social media by storm. His viral conversation-starter of a piece from a few years ago—"Who Is the Bad Art Friend?"—remains a captivating and thought-provoking piece. The stakes are much less consequential than anything related to the Long Island subject matter, so if you happened to have missed it the first time around, do yourself a favor, read and enjoy, and then pick a side.
3. Ben Taub wrote a wonderful New Yorker piece a few years ago about deep sea exploration, and based on the contacts and connections from that story, he had an interesting addition following the loss of the Titan submersible. From the very first lines of the piece, you know that Taub's about to reveal a host of errors and hubris and unnecessary risks that ultimately led to the death of five people:
The primary task of a submersible is to not implode. The second is to reach the surface, even if the pilot is unconscious, with oxygen to spare. The third is for the occupants to be able to open the hatch once they surface. The fourth is for the submersible to be easy to find, through redundant tracking and communications systems, in case rescue is required. Only the fifth task is what is ordinarily thought of as the primary one: to transport people into the dark, hostile deep
4. From a disaster of the deep to one near the top of the world, here's a wildly informative piece from Outside on the aftermath one of the worst mountaineering accidents ever. An avalanche hit a group of climbers in ____, and it swept 34 people into an ____ crevasse. Only five survived.
5. Not one but TWO stories from the journalist with the best job in America—Texas Monthly's BBQ Editor—that focus on small-spots BBQ spots in West Tennessee.
6. An interesting story in its everyday pettiness, but a sad (and true) representations of the depths of the divisions that now run so deeply throughout big cities and small towns, red states and blue ones. From the Washington Post: A gay couple ran a rural restaurant in peace. Then new neighbors arrived.
7. I recently caught up with a friend who had, just days before, taken her teenage daughter to see Taylor Swift in concert. She showed us a video of her daughter, singing and loving every second of the show, until she noticed her mother's surreptitious filming. I thought of that video, their experience overall, as I read through this Atlantic story on the "demon scream," which it describes as "raspy noises emitted at ungodly pitches, as if the screamer were possessed." I'm not intimately familiar with the concept mostly because I'm not in the habit of attending shows that tend to stir up such fervor in its fandom, but I feel safe, from my elder Millennial's perch in life, to say, unambiguously, that this type of scream at a concert roundly sucks. Nobody wants to hear it, not really. But at the same time, it feels bad to yuck somebody else's yum, you know? Have a good time at the show. That's why we all go. But this piece wonders if it's a social media fad or driven by the fact that youngsters that were perhaps stunted by the pandemic are now coming into their concert-going ages.
8. Dead & Co. are hanging it up, allegedly performing their final show yesterday in San Francisco. Marc Tracy wrote in the New York Times about the enduring legacy of the band over its long, long career, and in this final stretch of shows, a recent performance in Chicago just mixed so many things I loved. In this clip, you'll see the band performing alongside Dave Matthews, as they played his version of Bob Dylans's famed "All Along the Watchtower." I've loved Dave's interpretation of the song since I heard in on his Central Park album back in high school. Since this iteration of Dead & Co. has John Mayer (my favorite guitarist) as a member, it was quite a treat to see some of my longtime favorites play a song together for such a historic band.
9. A treat from the Esquire archives related to the Grateful Dead is this short read from George Plimpton. He was known for his participatory journalism and had tried to secure a spot as a tambourine player in a number of bands, the Dead included. He never got the opportunity to do the story, but in 1993, he sought out a concert because his children were such fans of the band. It's a sweet little dispatch, especially this description of the show, which, though I've never been to a show myself, seems to be the prevailing wisdom regarding Dead shows:
The boys couldn't get enough of the music. On the way back to the city, they played their bootlegged, scratchy cassettes and asked, rather nervously, what I thought of the concert. I told them that I had been pleasantly surprised at the almost religious fervor, the lack of violence, the politeness, the sense of a huge extended family, the feeling that everyone was sharing a kind of wonderful secret. They were pleased. I looked back and grinned at my son. I said that didn't mean I was going to start wearing string necklaces and releasing patchouli perfume in the house.
10. This weekend, my girlfriend and I went all the way to St. Louis to be able to watch Mission: Impossible Dead Reckoning Part I in an IMAX theater. And it was an awesome experience. Nobody does it quite like IMAX. This has me excited for this coming weekend, when we'll take a long weekend to Branson, MO., not because of the sights and sounds that normally bring people to the town, but because it boasts the largest IMAX screen in the state. (It's not even close really, as this helpful list demonstrates.)  The occasion is, of course, one of the movie events of the year: Christopher Nolan's Oppenheimer. In the lead, I'm going through American Prometheus, the great biography on J. Robert Oppenheimer, as well as revisiting a mostly forgotten show from WGN called Manhattan. For the 13 of you out there with a subscription to AMC+, you can watch the only two seasons of the show before its surprising cancellation. It's a fictionalized version of the scientific arms race, and the difficulties that seeped into the scientists personal lives, as they staffed the Manhattan Project in Los Alamos, New Mexico.
---
Culture Diary
Here's a collection of what I've been consuming in the past couple of weeks.
The legend for my list was stolen from Steven Soderbergh, where ALL CAPS represents a movie, Sentence Case is a TV show, ALL CAPS ITALICS is a short film,  Italics is a book, and bold is a live performance or show. A number in parentheses after a TV show highlights how many episodes I watched. An asterisk after an entry means it's a rewatch. The source of the movie or show, whether streaming service, physical media, or in theaters, is shown in parentheses as well.
7/3: BURNT
7/4: Top Chef, S3 (6); TOP GUN: MAVERICK
7/5: Top Chef, S3 (4); Top Chef, S4 (1)
7/6: Top Chef, S4 (4)
7/7: Top Chef, S4 (5)
7/8: Top Chef, S4 (5)
7/9: Top Chef, S5 (7)
7/10: Top Chef, S5 (8)
7/11: Top Chef, S6 (6)
7/12: Top Chef, S6 (6)
7/13: Top Chef, S6 (4)
7/14: Top Chef, S7 (7)
7/15: MISSION: IMPOSSIBLE—DEAD RECKONING PART 1 (IMAX); DODGEBALL; Justified, S1
7/16: Wimbledon Men's Championship; Top Chef, S7 (3); Manhattan (3); THE UPSIDE