Critical Linking: Oscars Edition
Everything you could need to follow up on the 95th Academy Award, whether you watched or not.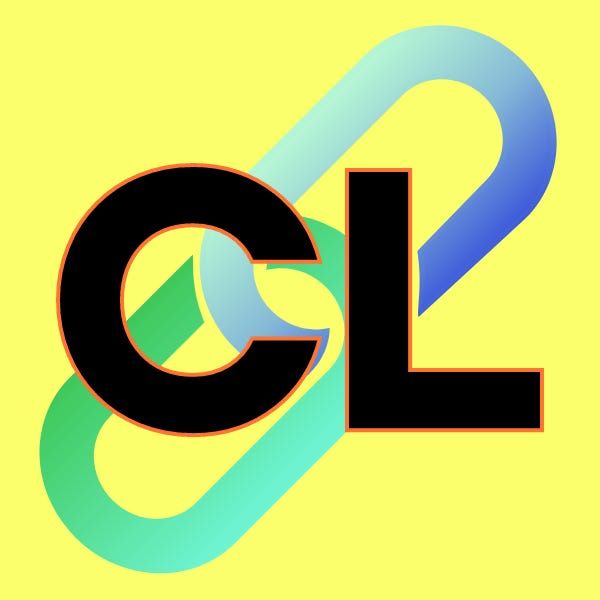 Oscars Night is one of my favorite nights. It's a celebration of storytelling and movie-making, and the 95th Academy Awards was no exception. In case you missed out on the show, some of the night's biggest awards went to:
Best Picture: Everything, Everywhere, All At Once
Best Director: Daniel Kwan and Daniel Scheinert, EEAAO
Best Actor: Brendan Fraser, The Whale
Best Actress: Michelle Yeoh, EEAAO
Best Supporting Actor: Ke Huy Quan, EEAAO
Best Supporting Actress: Jamie Lee Curtis, EEAAO
Best Original Screenplay: EEAAO
Best Adapted Screenplay: Women Talking
Best International Film: All Quiet on the Western Front
Best Documentary: Navalny
I probably would have picked some different winners, if left up to me. Not to rain on EEAAO's parade, but there were simply better films and performances in some of these categories. But it's undeniably exciting to see a change to the types of movies that are celebrated, a change to the types of movies that have lots of talk and momentum behind them. EEAAO has been a front-runner for a calendar year, and that's no small feat. But then to clean house and win like few films ever win? Well, that's a good night for Hollywood. It's a good night for those of us who love movies and, more than that, love variety in our movies and hope to still see some made that aren't about the same seven characters in various franchises we know all too well. I'm heartened by it all.
Though the big night has now come and gone and we'll shortly be turning our attention back to the coming year's race (not unlike close followers of political races), here are some links that have a little bit of staying power, a little timeless enjoyment for you, perfectly calculated for if you didn't watch the show or didn't even watch many of the films that were nominated.
There's still time. (I, for one, now have to go watch The Whale.) There's always time. This is the show that never ends.
---
Ten Worth Your Time
---
More From Me
Over on my blog, I've been writing about various topics of interest to me:
---
Culture Diary
Here's a collection of what I've been consuming in the past few weeks.
The legend for my list was stolen from Steven Soderbergh, where ALL CAPS represents a movie, Sentence Case is a TV show, ALL CAPS ITALICS is a short film,  Italics is a book, bold is a live performance or show. A number in parentheses after a TV show highlights how many episodes I watched. An asterisk after an entry means it's a rewatch. The source of the movie or show, whether streaming service, physical media, or in theaters, is shown in parentheses as well.
2/20: Crossroads, Jonathan Franzen
2/21: The Last of Us (HBO Max)
2/22:
2/23:
2/24:
2/25:
2/26: SHARPER (Apple TV+); The Last of Us (HBO Max)
2/27:
2/28:
3/1:
3/2: DOGWATCH (True/False Film Fest);  HOW TO HAVE AN AMERICAN  (T/F)BABY; PARADISE (T/F)
3/3: Trevor Noah (Stiefl Theater in STL)
3/4: ART TALENT SHOW (T/F); BAD PRESS (T/F); THE FEELING OF BEING CLOSE TO YOU (T/F); THE TASTE OF MANGO (T/F); RAMONA (T/F); TIME BOMB Y2K (T/F)
3/5: THE STROLL (T/F);  TAVURI (T/F); NATALIA (T/F)
3/6: Central Places, Delia Cai; The Mandalorian, S3 (Disney+)
3/7: The Last of Us (HBO Max)
3/8: Poker Face (Peacock)
3/9: Poker Face (Peacock)
3/10: The Mandalorian, S3 (Disney+); IN BRUGES (PVOD)
3/11: Aaron Sorkin's To Kill a Mockingbird (The Fabulous Fox Theater in STL)
3/12: The 95th Academy Awards (ABC via Youtube TV)
---