Jason Isbell's Truth
Reflections on the past and hope for the future with the South's foremost truth-teller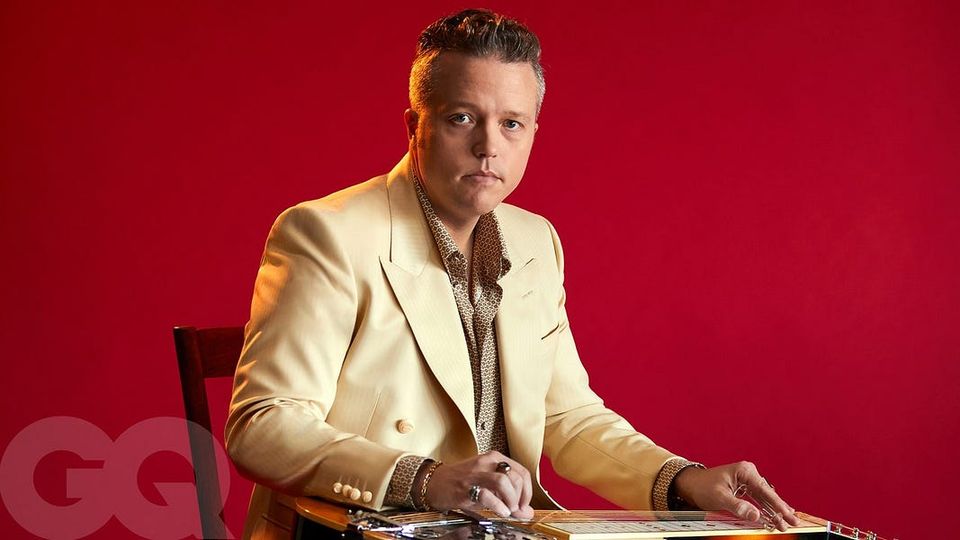 Any chance to celebrate non-COVID-19-related news is a blessing, and yesterday's GQ profile of Jason Isbell, written by Zach Baron, is a masterstroke.
Sometimes the universe looks down on you with something resembling recognition. I'm no stranger to Isbell's brilliance; Southeastern is one of my favorite albums. I remember buying the vinyl album at Hitt Records in Columbia, Missouri. I've been seeking out Isbell's hauntingly beautiful lyrics a lot lately.
Specifically "Alabama Pines." I'm listening as I write this, singing along and remembering why I don't sing for a living. There's just something about the verses, which are simultaneously conversational and profound, with an everyman quality that makes them seem approachable to the tone deaf:
I moved into this room, if you could call it that, a week ago.
I never do what I'm supposed to do.
I hardly even know my name anymore.
When no one calls it out, it kinda vanishes away.

I can't get to sleep at night. The parking lot's so loud and bright.
The A.C. hasn't worked in twenty years.
Probably never made a single person cold,
but I can't say the same for me. I've done it many times.
I've been listening to a live version of the song, and you can enjoy this one:
As the GQ article makes abundantly clear, a lot of Isbell's lyrics are rooted in his years of alcoholism, and as a result, many fans gravitate to his lyrics as a form of communion. I have no doubt that Isbell's songs would feel like an anthem if I'd ever shared his struggle with alcohol and somehow found myself emerge on the other side of it like he did, but that's not my story.
I think the sadness that underpins his alcoholism-fueled songs is something I and countless other non-alcoholics can relate to. His lyrics on the redemptive powers of love are universal, as Baron points out in the article:
His concerts have become places of communion, where drunks and former drunks cheer at the sobriety lines and new couples wait anxiously for the songs about Isbell's own marriage, songs he often performs with his wife, the fiddler and songwriter Amanda Shires, who is a member of his band when she's not off touring with her own.
It's a scary proposition to be as vulnerable as Isbell is with his lyrics, but they're truly his super power, the key to his appeal. The GQ article again:
David Crosby, who sings on Reunions, told me about Isbell: "He's a very good musician. He's a fine guitar player. But the thing that separates the men from the boys for me is content. It's the words. It's what he's actually talking about. He's talking about love in ways that I admire."
As a writer, I recognize a sobering reality: Isbell can convey more heart and soul and truth in three verses and a chorus than I can muster in thousands of words. I feel not jealousy but a professional admiration and awe. But I like to learn from him whenever I can, and his views on how sobriety helped him as an artist are some that I take to heart:
Sobriety had helped him pay attention, he said, and to appreciate his circumstances, whatever they might be. But even when he was a kid, when he only dreamed of being a songwriter, what he dreamed of in particular were the details, those little grace notes that made songs into art and life into something worth living. "I feel like the whole process of growing as a human, as a man, as an adult, as a husband or a father, a musician or an artist, all those things come back to awareness. And you know, how many different perspectives can I be aware of and how many different stories can I really pay attention to? And how many things can I notice? Just as simply as that. Just let's see what all we can notice today."
Read it all here:
---
If you liked what you read, please sign up, follow me on Twitter (@CaryLiljohn06) and then forward to friends to help spread the word.