One of These Is Not Like The Others: Media & The Coronavirus
Pres. Trump is finally taking decisive action in response to the coronavirus. Is his delayed response the fault of the media? Well no...and yes.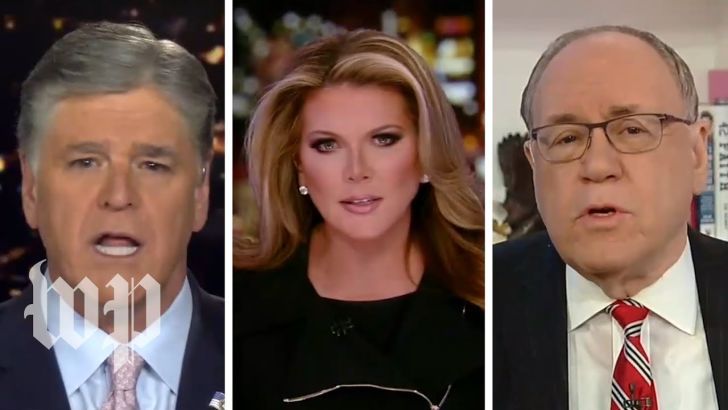 Let's talk about the media, shall we?
In the Age of Trump, it may be easy for some to forget that the press and media are considered essential to a healthy democracy. How important is it that Americans remember that fact when the democracy's literal health is at stake?
Consider the actions of these "enemies of the people" as news breaks hourly during the COVID-19 pandemic: They've made their coverage free to non-subscribers.
An incomplete but useful list of outlets:
Not to mention the tireless work of local newsrooms all across the country. These are not the actions of your enemies. When this crisis passes (or before, if you're able), remember these journalists who are working overtime to bring you the news needed to stay safe and up-to-date on what's happening by subscribing.
But journalists' job is to document the world as it happens around them. Sometimes, such documentation requires calling a spade a spade. The following video from The Washington Post demonstrates the recklessness of Fox News and highlights the staggering course correction surrounding the cable channel's coronavirus coverage.
There's a twisted perversity in Fox News, of all outlets, describing a growing world-wide pandemic as measures drummed up to hurt President Trump's popularity.
From The Washington Post on March 16 (complete with linked videos for reference):
Fox News personalities such as Sean Hannity and Laura In­graham accused the news media of whipping up "mass hysteria" and being "panic pushers." Fox Business host Trish Regan called the alleged media-Democratic alliance"yet another attempt to impeach the president."
The comments from Regan above cost the host her show, according to the article.
Regan's on-air speculation at the start of last week that coronavirus was merely another impeachment gambit for Democrats drew widespread pushback. Clearly the mood was changing at Fox by the time the network announced late Friday that her discussion-and-commentary program on Fox Business would leave the air indefinitely, to be replaced by newscasts. Fox insiders said Regan is unlikely to return.
Read the full article here:
---
With all the news swirling around the virus and global responses, you'd be forgiven if it slipped by you unnoticed that we may have Tucker Carlson, of all people, to thank for the federal government's better-late-than-never response. In a revelatory interview with Vanity Fair, Carlson tells about how he ended up at Mar-a-Lago to speak privately with President Trump and encourage him to take the coronavirus seriously.
I felt I had a moral obligation to be useful in whatever small way I could, and, you know, I don't have any actual authority. I'm just a talk show host. But I felt—and my wife strongly felt—that I had a moral obligation to try and be helpful in whatever way possible.
After Carlson gives the president a pass by saying it's reasonable to doubt the media, Vanity Fair's Joe Hagan pushes back, imploring Carlson not to blame the media, to which Carlson replies:
Oh, I'm definitely blaming the media and very much including Vanity Fair, and I hope you put that in there. And I also think, and obviously I think this or I wouldn't have gone there in the first place, that it's part of the role of leaders to look beyond the media and to look at the data that's coming in from the intel agencies—who have also been discredited and justly so—but still, look at the numbers and look at the reports coming in and to make cool and rational judgments about what that means.

There's a ton of noise right now. I understand why it's the temptation to dismiss it, but you can't dismiss it because, however distorted it may be, fundamentally this is real. It's an illness. You're not allowed to sort of fudge on epidemics. You have to be straightforward.
When asked directly if Trump was in denial over the severity of the virus, Carlson said:
I think Trump has a really finely calibrated sense of danger and I think it served him well. I think a lot of the people around him, and I mean broadly around him—particularly Republican members on Capitol Hill, in leadership too—were determined to pretend this wasn't happening. There are a number of members of the Senate who really ought to know better, who, by the way, are at risk of being really hurt by this personally [Note: Senators Lindsey Graham and Rick Scott were both exposed to the virus at Mar-a-Lago]—who were determined to convince him that this was not that big a deal.

And so while I'm not in daily contact with Trump, I do live sometimes in Washington—I know it really well and I know everybody, and I was watching this and I was thinking, That's just wrong. And look, I couldn't have greater contempt for the people who present the news. Most of them. I couldn't have greater contempt. And I mean that. But that doesn't change the truth of what I thought was happening. And the only thing I can control is what I say. And again, I felt like I had to do it, even though I suspected on some level it would probably hurt me if I did it. I thought I should.
"But that doesn't change the truth of what I thought was happening." The interesting aspect of this line of reasoning is the rank hypocrisy of it all. Carlson acts as if he showed a modicum of bravery by going to president and telling him what the rest of us already knew: This is a big deal. The only news outlet pretending otherwise? Carlson's employer, Fox News.
We're so far through the looking glass that somehow it's a radical act of bravery for a person to simply recite what the majority of news outlets in the world are already saying. But because of President Trump's echo-chamber relationship with Fox News, we have to pretend, for a moment, that Tucker Carlson is some radical truth-teller. But read the entirety of the interview and you'll notice that Carlson isn't a truth-teller but rather a partial truth-teller. He may have been one of the truth-tellers we needed at this point, but that's not saying much. Let's call a spade a spade: When Carlson blasts the media as a cause for Trump's denial, it's key to remember that it's his very own Fox News that he's really talking about.
---
If you liked what you read, please sign up, follow me on Twitter (@CaryLiljohn06) and then forward to friends to help spread the word.