Simple Pleasures Remind to Give Thanks
Writings on the war in Ukraine, Coach K, Lia Thomas, True/False Film Fest, the Oscars, and more.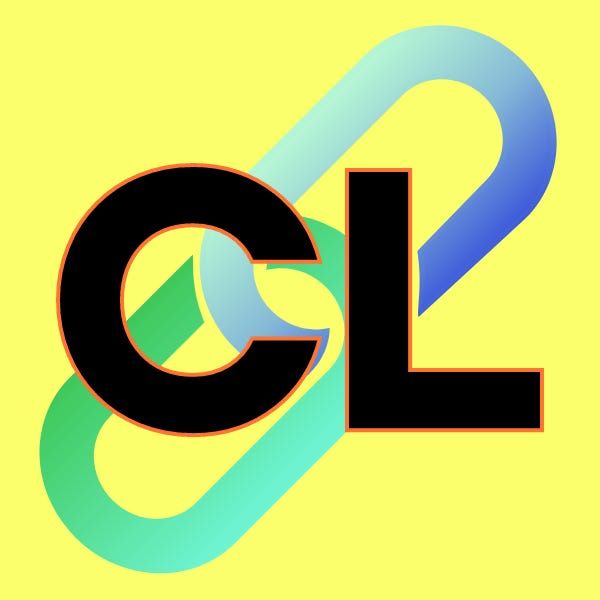 I've been traveling and therefore derelict in my duties of writing. But I'm back in your inbox on a Wednesday of all days because there's just a lot of good stuff worth sharing.
My absence was full of highlights for me: a film festival, old friends, new friends, a reunion with my sweet dog, lots of meals with my brother, playing uncle to my niece, visiting my granny, and plenty more. I enjoyed the majesty of a drive across the American West as I headed back to my native Tennessee from Wyoming in the early morning, watching the sun coming up over the horizon. I enjoyed a break from sub-zero temperatures for the warmer environs of Missouri and Tennessee. I got the shock of a March snow back in Tennessee, which admittedly has lost a lot of its appeal after nearly two years in Wyoming.
I got lost in the ritual of making a bracket for March Madness. None of this is particularly earth-shattering, and most would read it with a casual shrug and a "Good for him." I don't disagree. The various things I've mentioned meant a lot to me, but they are decidedly common and unremarkable.
That very unremarkableness is what stuck with me, for when I took a moment to step back and think about the wider world in which I was enjoying these common joys, I remembered that a war on the European continent unseen since World War II is raging.
It's noteworthy to me how little I talked about it. Every now and then with my brother, who's freshly home from the military, or indirectly with friends and family as we felt the pinch at the gas pump from crazy-high prices. But a serious, substantive conversation about the war, about our response, was in short supply.
I wrote about that fact after Ukraine's president Volodymyr Zelensky addressed both houses of Congress last week.
It struck me that so much of what I loved about my time away from Wyoming were so simple: good food, good friends, good film and culture, good weather. They are things I take for granted, even in the best of times, but as more and more images, videos, and reports come out of Ukraine, I realize how fortunate I am, we all are, and though it does no actual good, I spend a moment in silence for Ukraine.
---
Ten Worth Your Time
---
Culture Diary
Here's a collection of what I've been watching in the past three weeks (because it's been so long since I've checked in).
Remember: The legend for my list was stolen from Mr. Soderbergh, where ALL CAPS represents a movie, Sentence Case is a TV show, ALL CAPS ITALICS is a short film, and Italics is a book. A number in parentheses after a TV show highlights how many episodes I watched. An asterisk after an entry means it's a rewatch. The source of the movie or show, whether streaming service, physical media, or in theaters, is shown in parentheses as well.
2/21: THE KING'S MAN (HBO Max)
2/22: Gilmore Girls (2) (Netflix)
2/23: Abbott Elementary  (Hulu)
2/24: Gilmore Girls (7) (Netflix)
2/25: Gilmore Girls (1) (Netflix)
2/26:
2/27: Severance (AppleTV+)
2/28:
3/1:
3/2: A CEREBRAL GAME; GARDEN VARIETY; RAMPED UP (Reid Davenport's shorts at Based On A True Story at True/False)
3/3: RIOTSVILLE, USA (True/False); BROTHERHOOD (True/False)
3/4: SIRENS (True/False); H6 ((True/False); LET THE LITTLE LIGHT SHINE (True/False); THE TERRITORY (True/False)
3/5: FACTORY TO THE WORKERS (True/False); DOS ESTACIONES (True/False); 2ND CHANCE (True/False)
3/6: NO U-TURN (True/False); AFTER SHERMAN (True/False); I DIDN'T SEE YOU THERE (True/False); WE MET IN VIRTUAL REALITY (True/False)
3/7:
3/8:
3/9:
3/10: THE WORST PERSON IN THE WORLD* (Screener)
3/11:THE BATMAN (Theater); Severance (2) (AppleTV+)
3/12: Our Flag Means Death (6) (HBO Max); The Righteous Gemstones, S1 (9) (HBO Max)
3/13: FREE GUY* (HBO Max) ( The Big Picture Watch-Along)
3/14: The Righteous Gemstones, S2 (6) (HBO Max); C'MON, C'MON (VOD)
3/15: The Righteous Gemstones (3) (HBO Max)
3/16: ASCENSION (Paramount+)
3/17: Someone Who Will Love You In All Your Damaged Glory
3/18:
3/19:
3/20:
3/21: Our Flag Means Death (2) (HBO Max)
3/22:
---
If you liked what you read, please sign up, follow me on Twitter (@CaryLiljohn06) and then forward to friends to help spread the word.