Top Gun: Maverick in the Age of Gun Violence
Remembering the lives taken in Uvalde, the case against death, life without work, crypto skeptics, and more.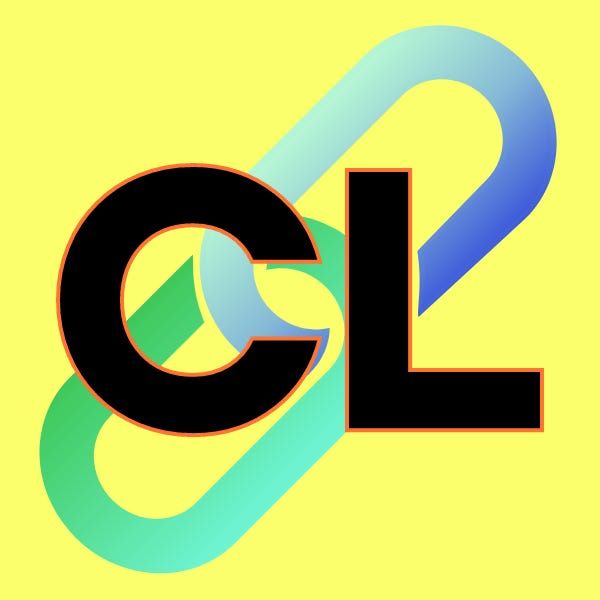 Top Gun: Maverick is a wonderful time at the movies. Sincerely, I have not had that much fun in the theater in so long. But I want to address a counterintuitive question: Is that a good thing?
It seems nonsensical. "What's the issue here? "I can hear you saying already. "You just said it was wonderful." Yes. I did. And I stand by it. But the question comes from a review that I saw before I'd even watched the movie, and it got me to thinking.
Ty Burr, longtime film critic at The Boston Globe who now writes a Substack newsletter called "Ty Burr's Watchlist," wrote a post entitled, "Tom Cruise and 19 Dead Children."
It was, of course, in reference to yet another mass shooting, this one at Rob Elementary School in Uvalde, Texas, where a gunman opened fire on a classroom of young children and two teachers. This happened just a week after the shooting at a Buffalo, New York, supermarket that killed 11 people.
Burr penned the post the day after the shooting, a time in which many of us were both somehow shocked that this could happen yet again and thoroughly not shocked because of course this happened again. We were angry. We were in the midst of mealy mouthed response from the elected officials in Texas that we know on a national stage.
With that necessary background in place, Burr took aim at the film and those who would enjoy it. Not for the aesthetics or the blockbuster cheesiness that's built into such things; his critique wasn't so much of the art as it was of the culture into which the art was produced. In fact, when it came to the film itself, Burr gave more than a little praise for the film's accomplishments:
Coming 36 years after the first "Top Gun," "Top Gun: Maverick" is not a sequel anyone asked for, but here it is, and it is an exceedingly professional piece of Hollywood product, a machine-tooled blockbuster that pushes every Pavlovian flyboy-fantasy button with adrenaline and skill. It makes the first movie look like the crayon drawing it was, and it is going to make an obscene amount of money selling American audiences the image of themselves they wish they could see when they look in the mirror. Assured, expert, morally upright, and sexy. Heroes.
But the culture is different story. Burr didn't want to praise the film because, for him, these types of movies have never been his thing:
I watched the movie at a screening a few weeks ago, feeling both viscerally entertained and vaguely nauseated. This kind of jingoistic boo-yah jive has never been my thing, and it depresses me that for millions of moviegoers it is their thing.
The shooting that happened just the day before he wrote his post solidified feelings in him that were, by his own definition, vague at the time of the screening:
Thinking about it now, in the wake of yesterday's massacre, only removes the vagueness and sharpens the disgust.
He makes a compelling argument: It bothers him that films like Top Gun: Maverick highlight the heroic in a sterilized manner, avoiding the effects of warfare, the bloodshed, the violence, the wrecked lives, the PTSD:
What will some of those Mavericks do – even just one – when the real world doesn't conform to the script in their heads, to the pieties of manliness and conflict resolution they've been fed? Who will be the enemy at which they point their guns, imagined or real? Because I guarantee you that the 18-year-old boys who massacred Black people in Buffalo and schoolchildren in Texas believed that they were shooting at Them. When in reality they only murdered us.
I like Burr, and I often find myself agreeing with his reviews. When I read his fiery condemnation of the film, I was disappointed. Because what if he was right? I too think that the world would be a better place if movies didn't appeal to people (namely men) just because things are blowing things up or shooting things up; it feels reductive and like it misses the point of what cinema, as an art form, can do.
I too was sickened and disgusted by what I saw on the news from Texas. I too was angry that literally nothing will be done about this. Was it my responsibility then, as someone who agreed with him on so many points, to find the film as a disappointment, not artistically but culturally?
As I said earlier, I read this before I watched the film. I was excited about the film, which had been delayed for years due to COVID-19 and Tom Cruise's refusal to allow the film to move to a streaming platform. I was also a huge fan of the film's predecessor, having grown up watching the VHS over and over again, quoting the lines with friends and family, realizing only as I got older and became more critical of films that it made almost zero sense in so many ways but none of that mattered. It was in my bloodstream already.
That being said, I had modest hopes for the sequel. I'm generally annoyed with the vast swaths of unoriginality coming from Hollywood that lead to countless sequels, turning standalone movies into would-be IP. I'm curmudgeonly about it because I'm precisely the age group it's targeting; I feel the crass, cynical ideas as they must be pitched in Hollywood offices: "Hey, this was a thing 25-30 years ago, and people that are now aged 30-40 will pay good money to see it resurrected because they remember the originals."
But then I saw the film. The earliest possible showing at my theater here in Gillette, Wyoming: 4:00 p.m. on Thursday. And I was mesmerized. I was captivated. I laughed. I cried. Most of all, I was in awe of what I saw on screen. It was so real, so visceral, that I couldn't help but be amazed. I could feel the muscles in my neck tense and tighten as I watched the fighter pilots enter a steep climb, under the force of so many G-forces; I felt pressed back into my seat with them, as if in a show of solidarity.
So then what of these reservations I had going in? What of the part of me that agreed with Burr's assessment? Did I find Top Gun: Maverick to be part of the problem?
Far from it. I know what Burr is saying rings true in many ways; I know the world would be a better place if it didn't take mass-scale violence on screen to bring people to the theater.
But I was numb to the news. There was no goodness to be found in it. It was (and is) thoroughly depressing: the lives lost, the friends and families shattered, the inept response, the glib and ineffectual official responses from those in power. All of it sucks.
Top Gun: Maverick let me cease to be earthbound for 131 minutes. It was so engrossing, so all-consuming, that I actually forgot, if just for the runtime, that the country had reminded me over and over again in the past two weeks that it can be an ugly and unrelenting place.
I often seek that kind of escapism from cinema, and I often find it. I watch everything, and I love to get lost in the storytelling. I love to think about the deeper themes, the writers', directors', and actors' choices, the placement of the camera.
Top Gun: Maverick didn't require me to think. It's plot points were predictable, grafted loosely onto a skeleton that was first erected in the original Top Gun, and the lines were easily completed by me, a first-time viewer before the character said them. I did not have to think; I got lost in not thinking. I was carried along by sheer propulsive force: of the filmmaking, of the mega-watt movie-star that is Tom Cruise, in all of it.
I needed that, perhaps the day after a mass shooting more than ever. Burr was absolutely right in the sense that creators of films deserve better from American audiences; there is more to be filmed than simply stuff blowing up, guns going off, heroes winning the day.
But those have always been winning ingredients in Hollywood films, and for the longest, it was OK because we all knew it was make-believe. It remains make-believe, and this film in particular is make-believe at its highest levels. It should be a celebration that a movie is this accomplished at making us forget the outside world, even if the fictional world's logic doesn't always survive a modicum of scrutiny.
The film was imagined to save traditional theatrical releases from the throes of COVID-19; it was supposed to be the reason to go back. An unforgiving world gave us a more immediate reason to seek an escape, and Tom Cruise and company provided the best kind of distraction.
---
Ten Worth Your Time
---
Culture Diary
Here's a collection of what I've been watching in the past week.
Remember: The legend for my list was stolen from Mr. Soderbergh, where ALL CAPS represents a movie, Sentence Case is a TV show, ALL CAPS ITALICS is a short film, and Italics is a book. A number in parentheses after a TV show highlights how many episodes I watched. An asterisk after an entry means it's a rewatch. The source of the movie or show, whether streaming service, physical media, or in theaters, is shown in parentheses as well.
5/23: Barry, S3 (HBO Max); Star Wars: The Clone Wars (4) (Disney+); Better Call Saul, S6 (AMC/AMC+); We Own This City (HBO Max)
5/24:
5/25:
5/26: TOP GUN: MAVERICK (theater); Under the Banner of Heaven (Hulu); The Offer (Paramount+); Obi-Wan Kenobi (2) (Disney+)
5/27: Star Wars: The Clone Wars (2) (Disney+)
5/28: EDGE OF TOMORROW (Amazon Prime/VOD); GET SHORTY (Showtime); SHITHOUSE (Showtime)
5/29: THE SQUARE (Mubi); Barry, S3 (HBO Max)
5/30: Conversations with Friends; FANTASTIC BEASTS: THE SECRETS OF DUMBLEDORE (HBO Max)
If you liked what you read, please sign up, follow me on Twitter ( @CaryLiljohn06) and then forward to friends to help spread the word.