Trading Places?
Most of us are locked down, unable to enjoy a true change of scenery. Given the chance, would you choose to stick out the coronavirus scare anywhere else?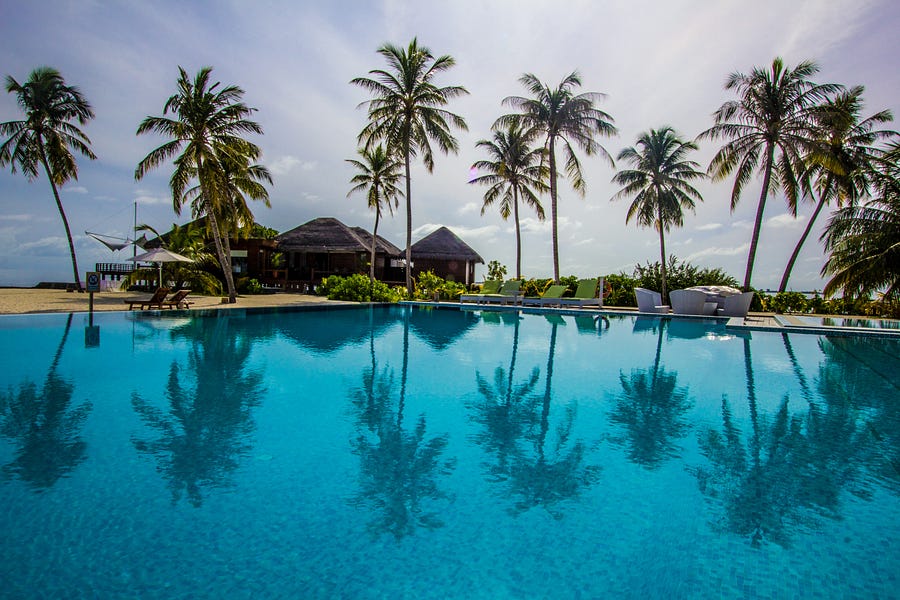 Where would you go? If you could rewind the clock to right before the coronavirus shut down the world's interconnectedness that we've grown to view as mundane and everyday, where would you elect to spend your shelter-in-place order?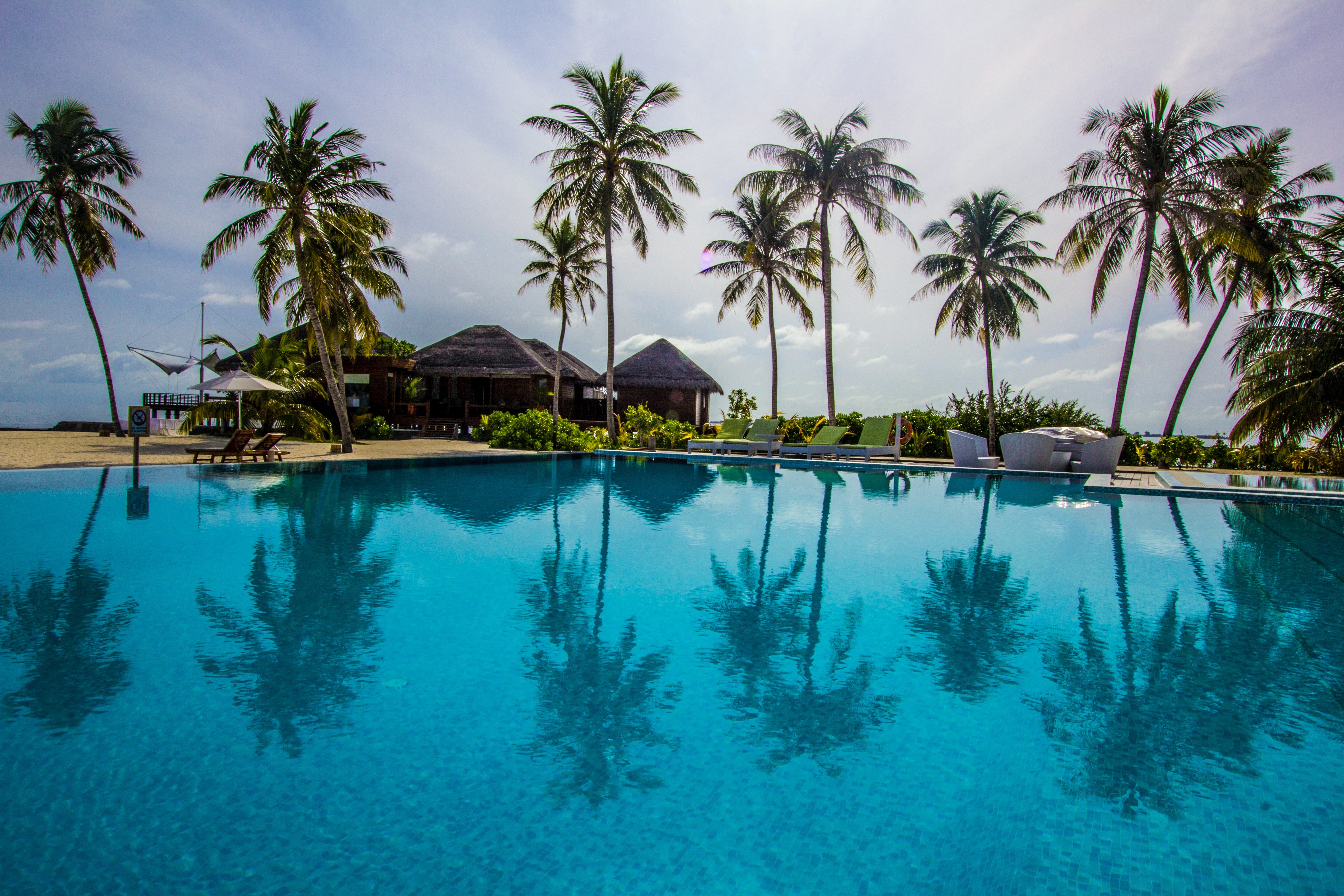 The thinking types out there might say, "Easy. I'd pick an all-inclusive resort, somewhere with a tropical climate, ocean views, and lots of drinks with little umbrellas in them." What could possibly go wrong? It's right there in the name: all is included. You'd have beauty, and relaxation would be as easy there as anywhere. Those resorts are often called paradise for a reason, and who wants to leave paradise? Nobody, right?
But a New York Times story published yesterday might cause you to rethink your position on that one. A newlywed couple was honeymooning in the Maldives, on a tiny island entirely covered by the swanky resort they'd chosen to celebrate their new marriage, when their home country of South Africa closed down travel into the country. They couldn't get from the tiny island back to South Africa, through the maze of connecting flights and layovers, and so they were stuck, the last two guests in paradise. This short story recounts a sounds-too-good-to-be-true stroke of luck and ultimately reveals all that glitters isn't gold.
Mr. De Freitas, described by his wife as the calm one, took the strange turn of events in stride. This would all get sorted out, and, besides, they were in paradise. Ms. De Freitas, naturally, shared some of her husband's delight, but sensed a logistical nightmare worthy of Kafka was about to ensue.
Read more to see if you'd trade places with them or count your blessings that you're not them:
This is just another category of reminders that strike at the core of my whiniest and self-pitying impulses. The list of things about which I could bitch is seemingly endless, made of up both the serious and consequential and the pointless and entitled. All of the entries on such a list are primarily rooted in my inability to live squarely in the moment, the here and now. Normally, I'd celebrate the forward-looking, always wondering, always worrying part of my personality as unavoidable, mildly annoying but ultimately useful.
Right now, the here and now as made real by the coronavirus, is fundamentally different. This is not to say anything revelatory or new, but in all the times I've heard it and repeated it myself, I don't know that I've slowed down enough to appreciate the truth of the statement. And what is there to do in the face of such novel times but find the good to be had in it?
What good? Well, it's not as seemingly obvious as an extended stay at a paradise-like resort for a discounted rate, that's for sure. Nothing actually glittering here, in a relatively small apartment in the middle of moderately sized Midwestern city on lockdown. But, in the same way I like to imagine that South African couple characterizes their coronavirus-tainted honeymoon, I want to think of this upending of normal life as something that I weathered with someone I love, a quirky chapter in our story that we'll one day tell, time stolen from the normal breakneck pace that will once again resume and dominate our lives. Though it's fodder for endless jokes from parents and couples about the tolls of all this togetherness, when we break through all the Sturm und Drang, some of us have been given a gift. I know that right now represents the most togetherness my girlfriend and I could ever hope for, as she nears closer and closer to her residency program and all the attendant stresses and demands of a grueling time in the lives of  young doctors. This wasn't supposed to happen, this detour; she'd no doubt rather be at the hospital helping others and learning in the midst of this chaotic time as opposed to frittering away her day in this apartment with me, seeing up close what recently graduated, unemployed job-searching looks like. But one day, once life has returned to normal, we'll look back at these unexpected days, weeks, months together and hopefully cherish the togetherness. Not simply for having someone to weather this storm with, but for the togetherness itself. That's the kind of forward-looking and speculating I should be doing right now.
I think about myriad alternatives – where I might have been when lockdowns started, what I might have been doing for a career – and I come away feeling thankful that I'm here, in my home, going through this time with a loving partner. In the end, it doesn't sound like much, but that's the point of this reminder: It doesn't have to be much to be something. In this time,  in this place, small things are big things, and I'd do well to remember that.
---
If you liked what you read, please sign up, follow me on Twitter (@CaryLiljohn06) and then forward to friends to help spread the word.