Two Weeks' Worth
Everything from killer whales to COVID-19 turning points and the American South to the Sundance Film Festival.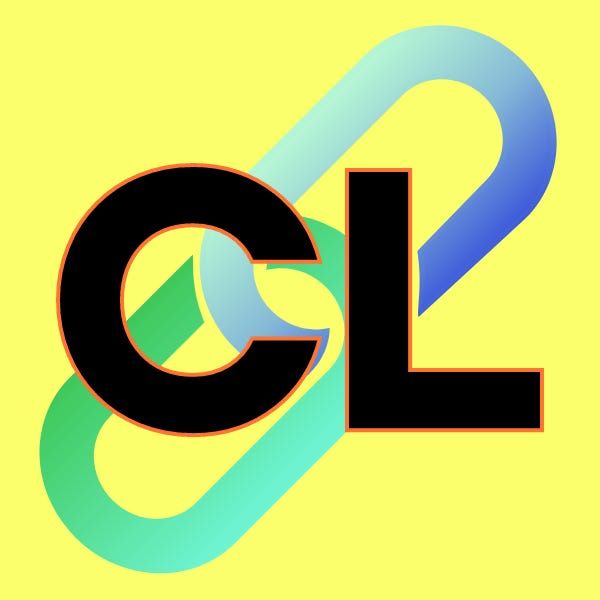 After a missed week, Critical Linking is back in your inbox with a handful of some of the most interesting stories I've read and saved and continued to think about over the past two weeks.
Ten Worth Your Time
---
Culture Diary
As I mentioned above, the 10 days of the Sundance Film Festival just concluded for 2022. It was my second year to catch screenings at home, which is unquestionably great, but it was bittersweet this year because I had standing plans to go for the festival in person. I had been dreading an email announcing that the cancellation of the festival, and sure enough, it came less than two weeks before it was to start.
I didn't cancel my plans to miss work, but instead of traveling, I had a staycation, which was actually a welcome thing at the time because I was feeling under the weather for many of the days prior to that (negative for COVID-19, though).
I can't praise the online process more highly. It worked without a hitch, and there is undeniably a democratizing and egalitarian quality to being able to access these films at home. Packages to attend the festival in person are very expensive, travel to Utah and lodging is likewise expensive, and to the extent that Sundance is interested in bringing in the most viewers possible, I hope the virtual option remains in effect long after COVID-19 has released its grasp on the world.
There's an exciting realization that you're seeing something before almost anybody else, that you can't google the film and find lots of details. Those write-ups don't exist yet. You're on the cutting edge. But if you're the type of person who likes to research and read reviews before giving your money for a ticket, this experience might not be your cup of tea. As a result, there were some duds, some films that didn't rise to the level of prestige one wants to attach to a Sundance film. Likewise, there were missed opportunities, which strangely felt an in-person film festival, where physical limitations and conflicts restrict what all a person could see. Theoretically, those limitations didn't exist this year, though I was still unable to get some tickets because they'd sold out. I missed out on some darlings, and I'm looking forward to them being distributed hopefully soon.
On the fiction side of things, my favorite film was Happening, which was a French film about a headstrong young girl who found out she was pregnant and was seeking out an abortion when French law didn't permit it. It was a quiet film, an isolating film that put the viewers in the place of young girl, who hid her pregnancy from everyone, and grew increasingly desperate as the weeks marched on.
Another strong showing was 892, set in Atlanta and based on a true story of a down-on-his-luck veteran of the U.S. military who'd been screwed over by the VA and resorted to taking a bank and its employees hostage, threatening violence with a homemade bomb. John Boyega gave a committed performance as the troubled veteran, and Michael K. Williams was empathetic and all too human in his last film role before his death last year.
On the documentary side, the two strongest I saw were Fire of Love, the story of married volcanologists who chased and studied volcanic eruptions and committed their excursions to film, and Navalny, the behind-the-scenes account of Alexei Navalny's presidential campaign, poisoning by the Russian government, subsequent recovery and investigation into his poisoning, and his eventual jailing.
Between the many days of not feeling well and isolation and subsequent COVID-19 testing and awaiting results, coupled with days off and film festivals and a skipped week of publishing this newsletter, my culture diary of the past 20 days has a lot of entries.
Remember: The legend for my list was stolen from Mr. Soderbergh, where ALL CAPS represents a movie, and Sentence Case is a TV show. A number in parentheses after a TV shows highlights how many episodes I watched. An asterisk after an entry means it's a rewatch. The source of the movie or show, whether streaming service, physical media, or in theaters, is shown in parentheses as well.
1/11: MISSION IMPOSSIBLE: ROGUE NATION* (Paramount+)
1/12: The Book of Boba Fett (Disney+); THE EYES OF TAMMY FAYE (HBO Max); South Side (2) (HBO Max)
1/13: Station Eleven (3) (HBO Max); South Side (2) (HBO Max)
1/14: South Side (2) (HBO Max); Station Eleven (5) (HBO Max)
1/15: Station Eleven (2) (HBO Max); South Side (5) (HBO Max)
BERGMAN ISLAND (Hulu); MLK/FBI (VOD); ANNETTE (Amazon Prime Video); South Side (3) (HBO Max); Gilmore Girls(1) (Netflix)
1/16: RIDERS OF JUSTICE (Hulu); ZOLA (Showtime); South Side (4) (HBO Max); FREE GUY (VOD); Gilmore Girls (1) (Netflix)
1/17: Yellowjackets (2) (Showtime);  DO THE RIGHT THING (Criterion Collection); CYRANO (Screener); THE SOUVENIR (Showtime); GRIZZLY MAN (MUBI)
1/18: Yellowjackets (1) (Showtime); THE WORST PERSON IN THE WORLD (Screener); THE SOUVENIR, PART II (A24 Screening Room); A BRIEF HISTORY OF TIME (Criterion Channel)
1/19: Yellowjackets (2) (Showtime); The Book of Boba Fett (Disney+); BROTHER'S KEEPER (Criterion Channel); MARGOT AT THE WEDDING (Criterion Channel)
1/20: WHEN YOU FINISH SAVING THE WORLD (Sundance); THE WORST PERSON IN THE WORLD* (Sundance)
1/21:  A HERO (Amazon Prime Video); 892 (Sundance); DOWNFALL: THE CASE AGAINST BOEING (Sundance); CALL JANE (Sundance); BARB AND STAR GO TO VISTA DEL MAR (Hulu)
1/22: FIRE OF LOVE (Sundance); WE NEED TO TALK ABOUT COSBY (Sundance); SHARP STICK (Sundance); HAPPENING (Sundance)
1/23: NOBODY (HBO Max); ROPE (Criterion Channel); ALICE (Sundance); Yellowjackets (2) (Showtime)
1/24: Yellowjackets (3) (Showtime); TITANE (VOD)
1/25: Mayor of Kingstown (1) (Paramount+); THE MAN WHO KNEW TOO MUCH (1934) (Criterion Channel); SHADOW OF A DOUBT (Criterion Channel)
1/26: The Book of Boba Fett (Disney+); TOPSPIN (Criterion Channel); FOREIGN CORRESPONDENT (Criterion Channel)
1/27: Abbott Elementary (2) (Hulu); FLEE (VOD)
1/28: NIGHTMARE ALLEY (2021) (Theater)
1/29: Abbott Elementary (2) (Hulu); DRIVE MY CAR (Theater)
1/30:  NAVALNY (Sundance); Abbott Elementary (1); AFC Championship Game; NFC Championship Game; FEELS GOOD MAN*
---
If you liked what you read, please sign up, follow me on Twitter (@CaryLiljohn06) and then forward to friends to help spread the word.