You Supposedly Had a Good Time Doing This Fun Thing, Right?
A complaint about a presumptuous Airbnb host, plus lots of travel writing, Barbie, and Oppenheimer.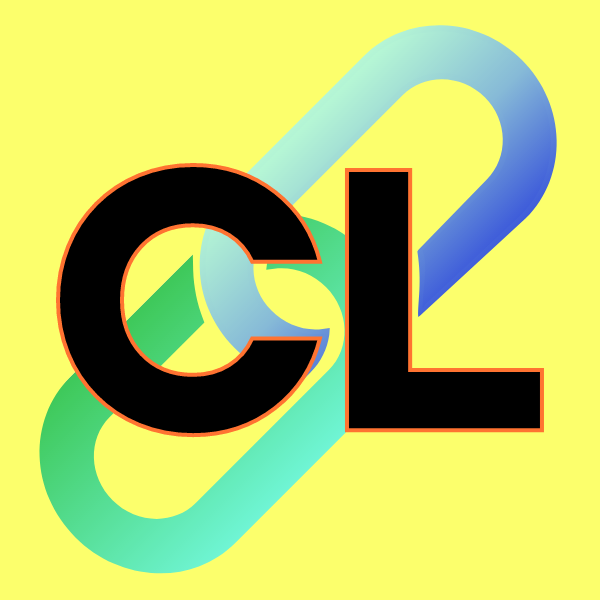 I was delighted by some David Foster Wallace-related (or -inspired) content this past week (see below), and as a result, I thought I would use my weekend trip to Branson, Missouri, to attempt some kind of short hybrid of Wallace's "A Supposedly Fun Thing I'll Never Do Again" piece (a dispatch from a cruise ship) and "Ticket to the Fair" (a dispatch from the Illinois State Fair).
Branson was tailor-made for such a piece. It's part Vegas, part Disney World, part state fair, and part quirky small-town American Main Street. And while I may share some of the experiences, my idea was somewhat derailed by a man I'll call Bront.
Bront was the host of the Airbnb we stayed in, and normally, that's not something I would not know or care about. But Bront became an important part of our weekend, not just in the amount of bandwidth he took up in our conversations but actually helping us out.
We arrived late in the evening. We left after work and stopped in Osage Beach to eat a leisurely paced dinner. When we finally arrived at our riverside condo, we quietly unloaded our bags and made our way through the parking lot by the light of our phone's flashlights. We looked like burglars, casing the joint, but in the least sophisticated way possible. We weren't exactly sure we were in the right spot, and I had already mentioned that I never liked showing up to Airbnbs in the dark because it always made me uneasy. My girlfriend somewhat dismissed my comment, not giving it much thought, but I explained what had triggered the thought: On the way down there, we'd stopped at a gas station, and while in line, an annoying asshole of a human talked away on speaker phone. But his lack of basic manners wasn't what caught my attention: It was his holstered 9-millimeter flimsily attached to his cargo shorts. CARGO shorts. No, I'm kidding. I mean, yes, he was wearing them, but that's not the actual takeaway. The gun, presumably placed there after he got out of his (most likely a) truck, you know, just in case stuff went sideways in the gas station. Which isn't totally unheard of, mind you, but it seemed so silly when one stepped back and surveyed the scene.
I told my girlfriend, "It's just not the kind of place that I want to be jiggling the doorknob of the wrong condo in the middle of the night, you know?" And what otherwise might have sounded like over-anxious nonsense doesn't sound quite so absurd these days.
How often, though, is it really an issue to get checked into your Airbnb? For me, it's been exceedingly rare. But Friday night, as fate would have it, was one of those rare times.
We double-(then triple-, quadruple-, and quintuple-)checked the listing. We were, in fact, in the right spot. So WHYYYYYY wasn't the door opening?
I got to the point where I was questioning my own phone number (the last four digits of which were supposed to be our code into the unit). Beep-boop-blurp-beep. Then a red light and a clearly still-locked door.
We message Bront, and thankfully, he's immediately responsive. He says he's reset it for us. Beep-boop-blurp-beep. Um, no. It's still locked. I write back to Bront, letting him know, as politely as possible, that his fix was anything but. If he could read between the lines, it would have looked like "It's. Still. Not. Working. BRONT."
A few more messages, a few more failed attempts. All of a sudden, while we're leaning against the walls and stairwells of the condo and nowhere near the door, we hear the lock whirring and clearly disengaging. I let Bront know that we got it, though I wasn't sure what happened, and Bront, beneficent soul he is, said it was, most likely, our fault because we'd left the lock inactive for "so long" (since it became available at 4:00 p.m.). Don't get me wrong; he said it slightly nicer than that. But not by much.
The next day, all had been forgiven, and as we left for the afternoon, we thought, "We'd better check to make sure we can open the door. Just in case."
Turned out we couldn't. So we reached out to Bront yet again, too soon for my preference, and said, yet again, as politely as I could muster, "The door's not working again." He was immediately responsive; I have to give Bront credit where it's due. He then gave us a completely new (and random to us) four-digit code, presumably a master code that he could use whenever he needed. It worked immediately. He then assured us the door's code was reset to my phone number.
But one had to wonder (and I assure you we did): If he had that master code all along, why did he not just give it to us the night before, instead of letting us stand out there lurking in front of the door like the world's worst B-and-E crew? Even though I was annoyed the night before, I'd considered it a minor bump in the road, but now, I thought I'd start keeping score. Strike 1, Bront. Strike 1.
We went on about our day. We joined the masses, and tried to outsmart the lot of them by thinking, in a tourist trap of a city, the tried-and-true restaurants, usually too crowded because they're full of non-original tourists, would be wide open for us. All the real tourists were at Branson-specific restaurants with crazy names and essentially the exact same menu. And our calculations led us to Cracker Barrel for a very late breakfast. We were seated immediately. Because we were geniuses.
There, nothing noteworthy happened, except we ate our weight in breakfast foods, and I had a hard time taking my eyes off a server who looked a little bit like Jared Leto's Joker, with Kelly Green hair and tattoos all over her, most iconically the dancing pair of Jack Skellington and Sally from The Nightmare Before Christmas on her left forearm.
Midway through the afternoon, Bront was all but forgotten, but not to be outdone, the wily bastard pops back up in my phone's Airbnb app.
"Oh, one more thing," he said. "A previous guest took the parking pass home with them, but it's been returned now so I Ieft it in between your door and storm door." Wait, what? There was a parking pass? No mention of this in the check-in messages. So now it seems that the place would have been well within its rights to tow my car, no thanks to Bront. Strike 2, my dude. Strike 2.
Nothing, not even Bront, could sully my good day. We were soon in a screening for Oppenheimer in front of the biggest IMAX screen in the state, a screen so big that, honestly, it made the IMAX screen on which we'd watched Mission: Impossible a week before look like an iPad. We were fully reclined, and I had snacks that were not diet-approved. My bladder did not fail me; I made it through a three-hour movie with no bathroom breaks. The film was absolute magic. It was such a great experience.
We left in search of alcohol and food. And walking down a cute street of shops and restaurants, I heard from—you guessed it—our main man, Bront.
It was technically an automated message, but it still had his smug face as the avatar next to the message. It reminded me of my checkout time, which I suppose was nice. But then came the portion of the message that has wormed its way into my brain and is now living there rent-free.
"Please remember that anything less than a 5 star review is VERY damaging to our listing. If there were no MAJOR issues with your stay, please consider leaving a 5 star review."
Strike 3, Bront. Strike 3. Let me tell you why: because you're tacky.
I couldn't believe the audacity of the message. Like, yeah, we know; we get it. Of course you want a 5-star review. You don't need to say it. And now that you have said it, I don't want to give it to you (even more than I already didn't want to before). It's like when you're driving along a two-lane road, minding your business and going the speed limit, and then you see a car racing up on your tail, rides there a little too close for just a little too long so that it makes you uncomfortable, only for them to pass you (good riddance) but then slow down after getting back in front of you, as if they forgot they were in a hurry at all. I wasn't interested in going fast before that, but now I am. Because you, sir, have enraged me.
That's where I was with Bront, despite the fact that I'd be leaving his space in about 12 hours. And you know what? I do consider not being able to get in the door on multiple occasions a MAJOR issue, like a baseline thing not being done at all. Feel like that's an automatic F, Bront.
Of course, I didn't pan him publicly (other than this newsletter); I didn't blow up his spot on Airbnb. (I did answer the questions honestly, but I ultimately credited the highlights of the trip because they were the things I'd have mentioned if I'd never known Bront's name.) I didn't give him 5 stars because he didn't earn those stars, but I remained awed by the presumptuousness of the messaging, which amounted to "You Supposedly Had a Good Time Doing This Fun Thing, Right? Thought so. Five stars, please."
---
Ten Worth Your Time
---
More From Me
Over on my blog, I've been writing about various topics of interest to me.
Mississippi (Book) Burning: A truly dumb law goes into effect in Mississippi, which makes it harder for teens to get library cards and to take advantage of digital library resources, like Libby and Hoopla, because books might contain references to an overly broad definition of sexually explicit materials. Nevermind the fact that it's going to stop thousands of teens from using the technology for, you know, reading books, and how it completely ignores the existence of the internet; everyone (the kids included) knows that if they really wanted some smut online, the library is the last place they'd turn.
IS Tennessee a Democracy?: A bummer of a piece that looks at the one-party rule of my home state and how the Republicans there still aren't happy with across the board wins. They demand more.
What Could A.I. in Hollywood Actually Look Like?: A scary Twitter thread about the possibilities that could face writers and actors in Hollywood if the current strike is unsuccessful in its demands over artificial intelligence.
---
Culture Diary
Here's a collection of what I've been consuming in the past week.
The legend for my list was stolen from Steven Soderbergh, where ALL CAPS represents a movie, Sentence Case is a TV show, ALL CAPS ITALICS is a short film,  Italics is a book, and bold is a live performance or show. A number in parentheses after a TV show highlights how many episodes I watched. An asterisk after an entry means it's a rewatch. The source of the movie or show, whether streaming service, physical media, or in theaters, is shown in parentheses as well.
7/17: Top Chef, S7 (2); Manhattan
7/18: Top Chef, S7 (2); Righteous Gemstones, S3
7/19: Top Chef, S8; Justified: City Primeval (2)
7/20: Open Championship: BARBIE; Top Chef, S8 (2)
7/21: Open Championship
7/22: Open Championship: OPPENHEIMER
7/23: Open Championship; Top Chef, S8 (8)