For Your Consideration: "The Alpinist" and "Halt and Catch Fire"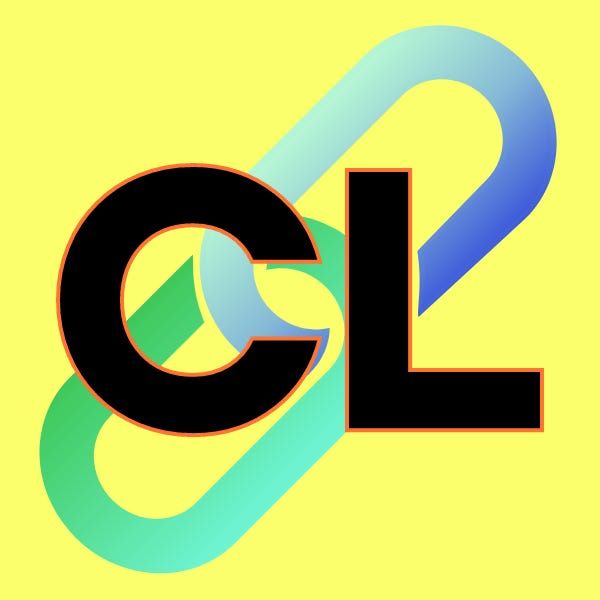 As promised, I'm trying to get back into publishing this newsletter more regularly, and one of the surest ways to do that is for me to publish thoughts on not just what I'm reading but what I'm watching as well. I'm still experimenting with frequency and format, but here's some recommended viewing since you're likely to have some time on your hands with the holidays coming up.
---
The Alpinist (Available on Netflix)
'Tis the holiday season, and because my new job allows me to work remotely, I just completed my first drive back to Tennessee from Wyoming since I moved out there. It took a total of about 20 hours on the road, spread out across the weekend.
I thought a lot about just how far I was driving. It was around 1,400 miles, across five states — Wyoming, South Dakota, Iowa, Missouri, and Tennessee — and I was struck by the contrast to the just a week before when I couldn't manage to drive a measly four miles.
A week ago today, I was just finishing up a stint as a dogsitter. But on the Friday before, I was fairly certain I was going to fail miserably at the whole endeavor. Not because the dog was a problem or because he didn't like me, but because I thought I was going to leave him stranded all alone.
You see, it was snowing fairly heavily on that Friday, and I, thinking I was being responsible, said to myself, "I'm going to go ahead and go over there now, at lunch, before this gets too bad."
Then I got outside and struggled mightily just to back out of my parking spot. No traction. No luck. After about seven minutes of this small-scale battle, I got free and naively thought the worst of my troubles were behind me.
Wrong. When I went to pull out of my apartment complex onto the actual road, I got midway into a left turn and got stuck. Do not pass "Go." Do not collect $200. I tried to back into my parking lot again, but no luck there either. I was stuck, halfway out in the road, a veritable no-man's land.
The snow was still falling, and I didn't have many options. I managed to get my car to the side of the road and parked. Ran back inside my apartment, transferred the barest of essentials into a backpack, put on a wool base layer and took off walking.
Four miles, through the snow, over the hills and sliding on the ice. It took a little over an hour and a half to make the trip.
Then I was stuck at my friend's house with his dog and no transportation, still very much snowed in.
While there, I watched a movie on Netflix that was well worth the time. It was called "The Alpinist." It's the true story of the young Canadian rock- and mountain-climbing phenom Marc-André Leclerc, who was essentially an unknown prodigy when it comes to climbing. If you liked "Free Solo," you'll enjoy this film as well. Alex Honnold makes numerous appearances as one of the voices in the film, and he stands in awe of Leclerc's abilities and fearlessness.
The footage is incredible, especially as Leclerc makes ascents of literal frozen waterfalls. He hangs perilously on the ice face by the handle of an ice axe. Just watching it made my hands, wrists, and forearms tired, thinking about how much trust he was placing in the equipment and his abilities.
Complicating the filming process is Leclerc's purist vision on what it means to solo climb. He takes it to the extreme; it's not only the act of climbing that needs to be done alone, but the entire experience needs to be solitary for it to be meaningful to him. This is obviously at cross-purposes with a documentary film crew. But it's inspiring and refreshing to hear him speak to plainly, so simply on the idea.
I wish I had that kind of bravery. But I think I know that I don't. As I trekked through the snow to get to a lonely dog, I was not panicked because I was in the middle of a town. But had I been lost on my own to make a trek in the middle of the wilderness, I would have found no peace in the solitude. It would have scared me deeply, but I'm hoping there's intermediate adventures I can take, solo, that aren't quite as treacherous as Leclerc's but also get me off the snow-covered but still paved sidewalks.
---
Halt and Catch Fire (Available on AMC+)
Since I was trapped for a cold and snowy weekend with no real responsibility save for walking and caring for a sweet pup, I decided to race against the clock and binge all of AMC's stellar show "Halt and Catch Fire" because it was leaving Netflix.
Aside from the fact that four seasons of any TV show is too much to watch in a single weekend, I absolutely loved this show.
I'm incredibly late to the show, and it's been in my Netflix watchlist for a long time. The show ended in 2017, and it is often referred to as "the best show nobody was watching." It's an accurate statement.
For those who missed it entirely, it tells the story of the early and fiercely competitive days of the personal computer industry. It's set in Dallas, Texas, and follows an upstart effort at making the personal computer experience more enjoyable, useful, vital to the lives of customers.
It starts Lee Pace as a Don Draper-type of salesman: insanely handsome and eloquent to the point of absurdity. He's full of visionary speeches that harness that optimism of the early days of the industry. He sounds a lot like Steve Jobs must have sounded.
It also stars Mackenzie Davis, lately of "Station Eleven" fame (beautifully profiled here by my friend Lauren Puckett-Pope in the pages of Elle), as a different sort of visionary: the tortured genius who wants the personal computing experience to be transcendent but very much doesn't care about giving the customers exactly what they want. She wants to show them what they want, again, much like Jobs. She's brilliant and moody and volatile and sweet and sad all at the same time.
Scoot McNairy and Kerry Bishé play a married couple, engineers on the hardware side of things. Their creative struggles often center around the practical realities of making dreamers' visions come true. They grapple with technical limitations, and it mixes beautifully with the software issues experienced by Davis's character.
The show is remarkably mature in its development of and treatment of its characters. Major life events happen outside of the offices, and they're never played for melodrama. They reflected the messiness of life, of starting a company, of being a manager, of being on the cutting edge of what will become as massive industry, the toll those things can take on relationships and friendships. The show is not precious about its timeline; from one episode to another in a given season might encapsulate a massive time jump where significant events have happened in the characters' lives off screen. It trusts the viewer to catch up and piece together what happened and the ramifications, while never engaging in hand-holding.
It's a well-written, well-acted, well-conceived drama specifically for adults. It's the type of show (and more importantly, the type of feature film) that are endangered in this age of IP subservience.
I know I said that I binged it because it was leaving Netflix, and so it did. But I was mostly confused why a serious and well-regarded AMC property wasn't on AMC+, the channel's streaming service which I'd recently purchased during some ill-advised Black Friday shopping for myself.
I assume it had something to do with Netflix's agreement to carry the show, and sure enough, after it left Netflix, the first season of "Halt and Catch Fire" showed up on AMC+ with the promise that each Thursday would see the release of another season.
Normally, I'd be loathe to encourage anyone to buy yet another streaming service. I can assure you that I think there are too many, but AMC+ is trotting out, yet again, another promotional deal, and a person can get 12 months of the service for $1.99 per month. What's great about the service is that, aside from AMC greats like Mad Men and The Walking Dead, subscribers  also get access to films and shows from Shudder, the streamer dedicated to horror content, Sundance Now, IFC Films, and BBC America. Not a bad selection for a year's worth of entertainment at $24. If you're looking for something to watch over the holidays, you could do a lot worse than "Halt and Catch Fire."
---
If you liked what you read, please sign up, follow me on Twitter (@CaryLiljohn06) and then forward to friends to help spread the word.