Friends, Lovers, or Nothing
Writings on when friendships fail, Facebook, TED Talks, Oscar nominations, and more.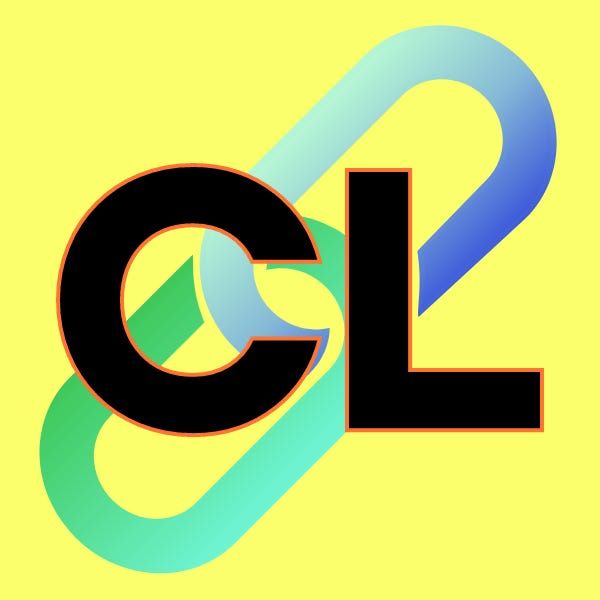 Happy Valentine's Day to everyone out there.
Leave it to Valentine's Day to inspire musings about the nature of love. But not solely romantic love. Those of you that have it in your lives right now don't need to hear more on it; those of you that don't can hardly need another reminder of its absence.
I've been thinking a lot about friendship since reading Jennifer Senior's most-recent piece in The Atlantic (see below). If that name sounds familiar, she's the author of one of the most stunning pieces of journalism to come out in 2021, a 9/11 remembrance of the highest order.
Her latest, in the print edition, is entitled, "It's Your Friends That Break Your Heart," and it delves into the that uncomfortable reality of life when we lose our friends. The topic is a relevant reminder that, for most of us, that which we most desperately seek in a romantic partner is just an exaggerated version of a best friend.
Senior's essay is a personal meditation on friendships lost. It was not inspired by the pandemic, but the pandemic (and perhaps even the presidential election before it) certainly made it a timely issue.
Many friendships were lost over Donald Trump's presidency, reelection bid, and the casualness with which he greeted the events of January 6. The same is true of the pandemic, from those who suffered the fracturing of friendships due to differences in responses to COVID-19, from the embrace of political stances (in both directions), from the actual deaths ushered in by the virus.
Senior's essay is brave for how nakedly she puts her own friendships under the microscope, for how open she is about not just how friends' actions made her feel but also how she fell short of being an ideal friend. It goes out to readers who might be questioning themselves as to why a friendship had languished and slowly died on the vine or burned out in a blaze of righteous indignation.
It begs questions too numerous to recite here (and honestly, those questions will be different for each reader), but those two polarizing events of collective American consciousness spark more than few.
It's those moments where jokes about the universal terribleness of things posted to Facebook hit too close to home: the crazy-ass commenter, posting reviling thoughts that somehow gain traction with both like-minded cretins and indignant objectors, is a friend. Perhaps you haven't talked to them in a long time, lost track of them and the term "friend" really just applies to this flimsy designation on a social media platform earned by clicking a button to add and accept, but you can't believe what they've written. That does not sound like the person you love so dearly, the person that just (insert relevant time period here) ago was your ride-or-die bestie. It's not the person with whom you've spent hours alone, talking over hopes and dreams, and it's not the person with whom you've shared pivotal moments of life: birthdays, graduations, reunions, weddings, promotions, familial births and deaths. THAT person doesn't sound like that. Do they? Wait, how long has it been since there's been one of those hours-long sessions of sitting and probing and talking and asking and arguing?
The answer to that question is usually longer than we remember, which begs another question, namely, does that love from so long ago, now frozen in time, a friendship make?
That answer, too, will change with individual circumstances, personalities, temperaments, and more. But one thing is true: Nostalgia is a powerful drug. We remember them at their best; it's how they live on in our minds. That's OK, for what it is: a look backwards into a different time. It is not an indication of a viable friendship, that precious and tender living thing that needs tending to like a garden.
Does that old love and inherent fondness impart any requirements on us? Are we bound to the memory of that love? I'd argue that, while it's certainly a reason to reach back out if you're so inclined, it's not. People change. It's a necessity; it's to be expected, and often, it's to be celebrated. And, often enough, it's a terrible, terrible thing.
But when a friend tells you, directly or indirectly, who he or she is, it's OK to listen. It's not your job to rehabilitate a version of that friend that now seems to be long dead. It doesn't mean you have to feel good about it; by all means, mourn their passing. Mourn the past. Mourn simpler times.
Then remember it's OK. Friendships, like everything else in life, are not immune from aging, and aging always brings about its fair share of complications. Love yourself enough to know that it honestly has very little (read: nothing) to do with you.
---
Ten Worth Your Time
---
Culture Diary
Here's a collection of what I've been watching in the past week.
Remember: The legend for my list was stolen from Mr. Soderbergh, where ALL CAPS represents a movie, and Sentence Case is a TV show. A number in parentheses after a TV show highlights how many episodes I watched. An asterisk after an entry means it's a rewatch. The source of the movie or show, whether streaming service, physical media, or in theaters, is shown in parentheses as well.
2/7:
2/8: Murderville (6) (Netflix)
2/9: The Book of Boba Fett (Disney+)
2/10: Abbott Elementary (Hulu) ; KIMI (HBO Max); PANIC ROOM (Hulu)
2/11: JACK REACHER (Hulu); I'M THINKING OF ENDING THINGS (Netflix)
2/12: CODA (Apple TV+); BELFAST (PVOD); RAYA AND THE LAST DRAGON (Disney+); Reacher (4) (Amazon Prime)
2/13: Reacher (3) (Amazon Prime); Super Bowl LVI
---
If you liked what you read, please sign up, follow me on Twitter (@CaryLiljohn06) and then forward to friends to help spread the word.