In the Land of the Delta Blues
From Memphis and Tyre Nichols to tales of exceptional talent: on the golf course, on Mount Everest, on the Appalachian Trail, and more.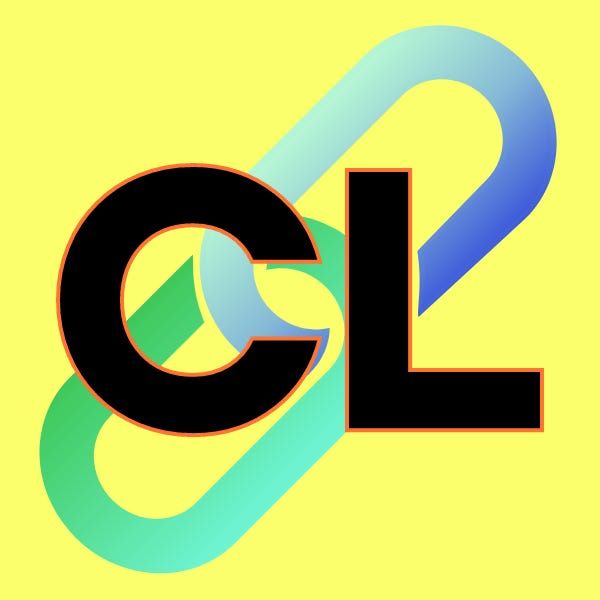 I should have written this and sent it out last week. It would have been more timely then. But maybe this helps keep the conversation going a little bit longer; it's all too easy for us to fill our brains with even more recent news and pop culture and events and happenings.
I've called a lot of places home in my life. Not like Army brat-numbers of addresses, but when I think about some of my friends from my actual hometown, I've lived in quite a number of different places.
I remain invested in them after I leave; they get in your blood and stay with you. I was following the weather back in Gillette, Wyoming recently,  not at all missing -16 temperatures with a windchill of more than -30. But I also felt a warm nostalgia for the place when watching HBO's new hit, The Last of Us, the characters need to go to Wyoming. Or, when browsing through the latest offerings from the one-stop shop that is Huckberry,  how my eyes lit up when I saw a trucker hat from King Ropes in Sheridan, Wyoming.
The same is true for entire states, like Mississippi, where I check out the news from beyond the tiny pocket where I existed. Or back in Knoxville, Tennessee. Or Arlington, Virginia and D.C.
But the first of those adopted homes will always be Memphis. It was an adopted home for the sake of convenience, when identifying and orienting a person to the tiny 5,500-person town in rural west Tennessee was too difficult and no fact-checking would scrutinize me, I'd say "Memphis," when asked where I was from.
Then I went to college and earned the right to say it with a straight face.
So my heart broke when national news outlets, from the biggest daily papers to the most prestigious magazines I spend my days perusing, were talking about Memphis, its people and institutions, its streets and ways of life.
Tyre Nichols was beaten to death, senselessly and needlessly, by the very men charged with protecting and serving him and his neighbors, in a place I called home. Still think of as home.
It was a disgusting scene, and Friday's release of the video was in those desperate hours where Memphis officials were clearly hoping the city would have already started its weekend and not watching the news all that closely, as if it wasn't already under the entire country's microscope.
I don't criticize the decision because I was eager to watch the video. I didn't want to watch, and I remain uninterested in seeing it. I don't begrudge those who want to watch it, those who NEED to watch it, those who have to watch it to share the news of it with others.
I can see the rationale of those who might disagree deeply with me, that we, all of us, need to watch it, all of it. I see the need for watching it and getting angry at the version of events that were first told to the public in early January, to see how much was left unsaid, to push for better behavior and more information when better behavior wasn't to be found.
But for me, I haven't watched in a while now. Not out of cowardice. Not out of deep-seated principle to never look upon such things. Certainly not out of a lack of concern for the victims.
I mostly abstain out of a profound weariness. The evil we as humans can inflict on each other would be unfathomable, if so many of the instances weren't so dutifully captured by dashboard cameras, body cameras, and onlooking cell phones. The descriptions of the violence were bad enough, but was it possible that the officers' nonchalance in the aftermath, the taking their time to light a cigarette or talk casually, the complete and total lack of urgency at the hell they'd wrought on a fellow human, was actually worse?
The detail that gutted me most was that Nichols called out for his mother in that moment. I wondered what I would say, what words would flow forth without conscious thought, if I ever found myself on the receiving end of some vile beating. I could absolutely see myself calling out for my mom. It feels like such a human thing, to utter the name of your first protector, even at 29 and on the mean streets of Memphis. But the officers mocked it, and it feels so inhuman. It feels not at all like the South, not Memphis, where moms are a class above.
All that to say this: It's not the Memphis I know. The thing that makes me sad to think about is how it's probably being talked about in various corners of my actual hometown, less than two hours to the east of Memphis. It was always viewed skeptically by rural whites, convinced that all manner of danger awaited anyone who crossed into Shelby County. Eyebrows were raised when I was in college and would say I loved the city and didn't see what all the fuss was about.
The particulars of this now all-too-common occurrence of Black men dying at the hands of the police is complicated by the fact that the five officers were all Black, and it's easy to imagine the competing comments in a race to the bottom, those that assumed Nichols was guilty of something because that's just what they think of Black Memphians. Or would they look suspiciously at the officers because they were Black, where they might have mustered unconvincing defenses of white officers in so many of these other stories over the past decade? Would they try to celebrate Memphis officials for their swift dismissal of the officers and ignore the reality that those dismissals might not have been quite so swift if they were white officers?  Would they raise their hands in mock exasperation and say "How can this be a race thing? The officers were Black!" and never once sit firmly in the knowledge that they, as white visitors to that city, wouldn't ever have to worry about the same fate befalling them?
I wonder. And perhaps I judge too harshly, but I doubt I'm wrong.
In the South, it's a reminder of a terrible and long history of what was done when the world wasn't looking. An evil so baked in that not even watchful eyes can deter it from happening.
It finally came home, this evil, to streets that I know, and what's worse is it reminds me that it never really left. Not really.
---
Ten Worth Your Time
---
Culture Diary
Here's a collection of what I've been consuming in the past two weeks.
The legend for my list was stolen from Steven Soderbergh, where ALL CAPS represents a movie, Sentence Case is a TV show, ALL CAPS ITALICS is a short film, and Italics is a book. A number in parentheses after a TV show highlights how many episodes I watched. An asterisk after an entry means it's a rewatch. The source of the movie or show, whether streaming service, physical media, or in theaters, is shown in parentheses as well.
1/23: SHALLOW GRAVE (Criterion Collection)
1/24: FAIR PLAY (Sundance Film Festival 2023)
1/25: MURDER IN BIG HORN (Sundance Film Festival 2023)
1/26: MAGAZINE DREAMS (Sundance Film Festival 2023)
1/27: Poker Face (3) (Peacock)
1/28: WOMEN TALKING (Theater); Poker Face (Peacock); NEIGHBORS (HBO Max)
1/29: The Last of Us (HBO Max); BAD BEHAVIOUR (Sundance Film Festival 2023)
1/30:
1/31:
2/1:CHUNKING EXPRESS (HBO Max)
2/2: THE BIG SLEEP (HBO Max)
2/3: Poker Face (Peacock)
2/4:Now Is Not the Time to Panic, Kevin Wilson ; GONE GIRL* (personal digital copy)
2/5: BETWEEN THE LINES (Tubi); The Last of Us (HBO Max)
---