It Just Makes No Sense
Musings on Jan. 6 "discourse," Spotify's Joe Rogan problem, humanity in art and everyday life, and much more.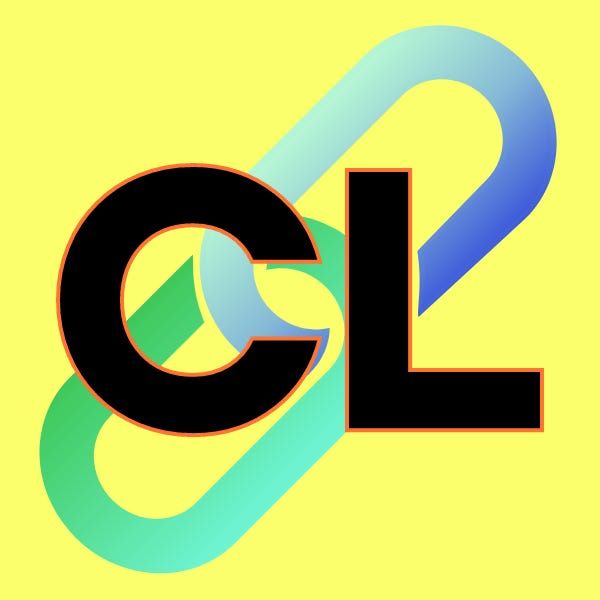 Recent news has been a series of head-scratching incidents where up is down and nothing seems to make sense anymore.
More than a year after a mob stormed the U.S. Capitol on January 6, the Republican National Convention chose to formally censure Reps. Liz Cheney and Adam Kinzinger for their participation on the congressional committee that's seeking to investigate the assault on the Capitol.
In the RNC's statement, it accused the two Republican House members of  "participating in a Democrat-led persecution of ordinary citizens engaged in legitimate political discourse."
After this news was announced, RNC Chair Ronna McDaniel had the unenviable task of walking back the statement so that the GOP doesn't look like a party completely off the rails. Her attempts didn't work; the party still looks off the rails.
Those words — "legitimate political discourse" — have not stopped rattling around in my head. It is a staggering display of the decline of a once-great American political party. It brought back memories of watching the news capture the rioting at the Capitol more than a year ago, and more than that, the general feeling of profound disappointment and hopelessness that filled the weeks afterward. That the RNC not only wants to downplay the events of that day but now elevate it to the status of legitimate political discourse is just depressing. It shouldn't be this way, and it is crazy-making that any sane person should have to say that in 2022.
The same can be said for all of the nonsense happening at Spotify over now numerous controversies involving podcaster Joe Rogan. It's not surprise to anyone who's aware of Rogan's brand of podcasting: He's an incredibly charming and affable host, and he's not interested in pushing or challenging his guests. He is interested in bringing on voices considered to be outside the mainstream. Who knows how much of this is because it drives clicks and makes for lots of conversation after an episode publishes, or whether it's because these guests speak to Rogan's own worldview, like your crazy uncle full of weird takes but with a massive, MASSIVE platform.
The drama kicked off when Neil Young made an ultimatum for the streaming company: You can have Neil Young's music or Joe Rogan's podcast, but you can't have both. Unsurprisingly, Spotify sided with its podcaster, which it paid more than $100 million to secure the sole distribution rights. Spotify responded by clarifying its rules about COVID-19 misinformation on its platform, saying that there would be an advisory notice if misinformation appeared in an episode while also stating that it had removed some 20,000 podcast episodes elsewhere on its platform for COVID-19 misinformation.
Therein lies the controversy and the nonsensical nature of Spotify's response. It seeks to be categorized as a platform, not a publisher. "We just provide the space; we're not responsible for what is said on these podcasts." But in the cleaning up of the Rogan/Young mess, Spotify damages its own argument by giving out more information than was asked for in the moment. You removed 20,000 episodes? Oh, wow. That's great. Were any of them from this ridiculously popular podcaster that you sought out and purchased? Probably not.
But there it is, moderating its content, like a publisher would be expected to do. It wasn't throwing up its hands with respect to the makers of those other 20,000 podcasts; Spotify didn't mind regulating that content. Why should it? It didn't own those episodes.
Don't worry though, folks; Spotify is going to put out an advisory notice when Joe Rogan crosses that line. It's not a matter of whether they can find and identify the misinformation; the advisory will be evidence of the fact that it could. But it won't flex the same muscles it did with lesser-known podcasters.
Of course Spotify is a publisher; if not in the general sense of all content published there, certainly in the specific sense of Joe Rogan. They paid for this man's show in the middle of the pandemic, after he'd already put out tons of misinformation about COVID-19. They knew exactly what they were buying, and it's a minor statement to say it should be considered responsible for it.
Again, it's crazy-making that any sane person should have to say that in 2022.
---
Ten Worth Your Time
---
Culture Diary
Here's a collection of what I've been watching in the past week.
Remember: The legend for my list was stolen from Mr. Soderbergh, where ALL CAPS represents a movie, and Sentence Case is a TV show. A number in parentheses after a TV shows highlights how many episodes I watched. An asterisk after an entry means it's a rewatch. The source of the movie or show, whether streaming service, physical media, or in theaters, is shown in parentheses as well.
1/31:Gilmore Girls (1) (Netflix); LOUDER THAN BOMBS (Criterion Channel); MARNIE (Criterion Channel)
2/1: Gilmore Girls (3) (Netflix); Mayor of Kingstown (3) (Paramount+)
2/2: The Book of Boba Fett (Disney+); Abbott Elementary (Hulu); Gilmore Girls (Netflix)
2/3: Gilmore Girls (4) (Netflix); RIFIFI (Criterion Collection); GLENGARRY GLEN ROSS (Showtime)
2/4:Gilmore Girls (Netflix)
2/5: TEENAGE MUTANT NINJA TURTLES (Netflix); THE TOWN (Netflix); RED ROCKET (A24 Screening Room)
2/6: Mayor of Kingstown (5) (Paramount+)
---
If you liked what you read, please sign up, follow me on Twitter (@CaryLiljohn06) and then forward to friends to help spread the word.