PGA's 180-Degree Turn on LIV Golf and Saudi Arabia
Shame on the PGA: Through its incredibly rich deal, its cheapened golf.
It was the shot heard 'round the golf world.
A surprise announcement yesterday said that the PGA and LIV golf had, effectively, merged. I say "effectively" because it wasn't clear initially what the outline of this deal truly is, but it's clear that Saudi Arabia's Public Investment Fund just bought a significant seat at the table of pro golf, which it had wanted all along.
The layperson's background of why this is significant is pretty simple: Saudi Arabia's upstart league, called LIV golf, was the latest installment of sportswashing, or the practice of bolstering a country's public perception by buying beloved sports franchises, and it poached a few of the PGA's biggest stars by offering them staggering paychecks because the one thing Saudi Arabia wasn't lacking was cash to fund the venture. The remainder of the PGA's biggest stars, including Tiger Woods and Rory McIlroy said, effectively "Mehhh, no thanks, you're a bit murdery for my taste; I'd prefer the devil I know (regular asshole country club types) than the shadowy-foreign-overlords-with-a-very-public-murder-of-a-Washington-Post-journalist-on-their-hands of a devil I don't. The leagues were now competing, with LIV debuting to minimal fanfare (from actual fans, though breathlessly covered by the golf media), and the PGA worked hard, leaning on its top stars again, to revamp its association with modest but meaningful reform.
Not only that, but the tour spoke out against the LIV venture on moral grounds. It wasn't opposing the dumb changes the LIV tour was implementing; it was saying "This is not a clean venture. We don't want a part of helping your sportswashing effort." So its secret negotiations, resulting in a 180-degree heel-turn was not just surprising because it had managed to remain secret, which amazingly it had, with some of the tour's biggest names finding out about the deal on Twitter and in the news like the rest of us. It was surprising because it was wildly hypocritical. It reeked of cynicism and ugly decision-making. It said "All of those objections to getting in bed with shady characters? Nah, we were just kidding. We're very much in bed with them."
Overlaid atop the golf of it all were lawsuits from LIV (through some its players) against the PGA alleging antitrust violations. Saudi Arabia had hoped it would be protected from having to participate in depositions, but earlier this year, a judge ruled that its participation in the deal was an exception to the rule that might shield it. Depositions were forthcoming and likely would have been ugly for both sides, but Saudi Arabia absolutely wanted no part in subjecting itself to that kind of exposure.
There's been no word from the top PGA stars just yet, but it has to be absolutely sickening for them. They stood on principle and turned down boatloads of (tainted, in their minds) cash and were made the face of the PGA's resistance, its very backbone, standing up straight and proud for professional golf. But now they're going to be taking that money anyway (though not at the eye-popping sums they would have received if they'd simply defected earlier) and have the uneasy position of being put right back into the same locker room (at least metaphorically if not literally) as the guys they were bad-mouthing for leaving.
It is somehow a lose-lose-lose situation, and I feel for those guys. Because I feel gross about the whole thing, as a fan. I feel gross about watching golf now, which I love to do, the same way I listened to and read a lot about the sportswashing of this past World Cup. And I'm just a fan and a casual golfer. I can't imagine what not just the pros, but that upper echelon of pros who were pretty clearly used by the PGA, must be feeling.
This is all so new and still developing that there hasn't quite been a definitive piece of journalism written about it yet.
Slate provided a nice overview of the details here: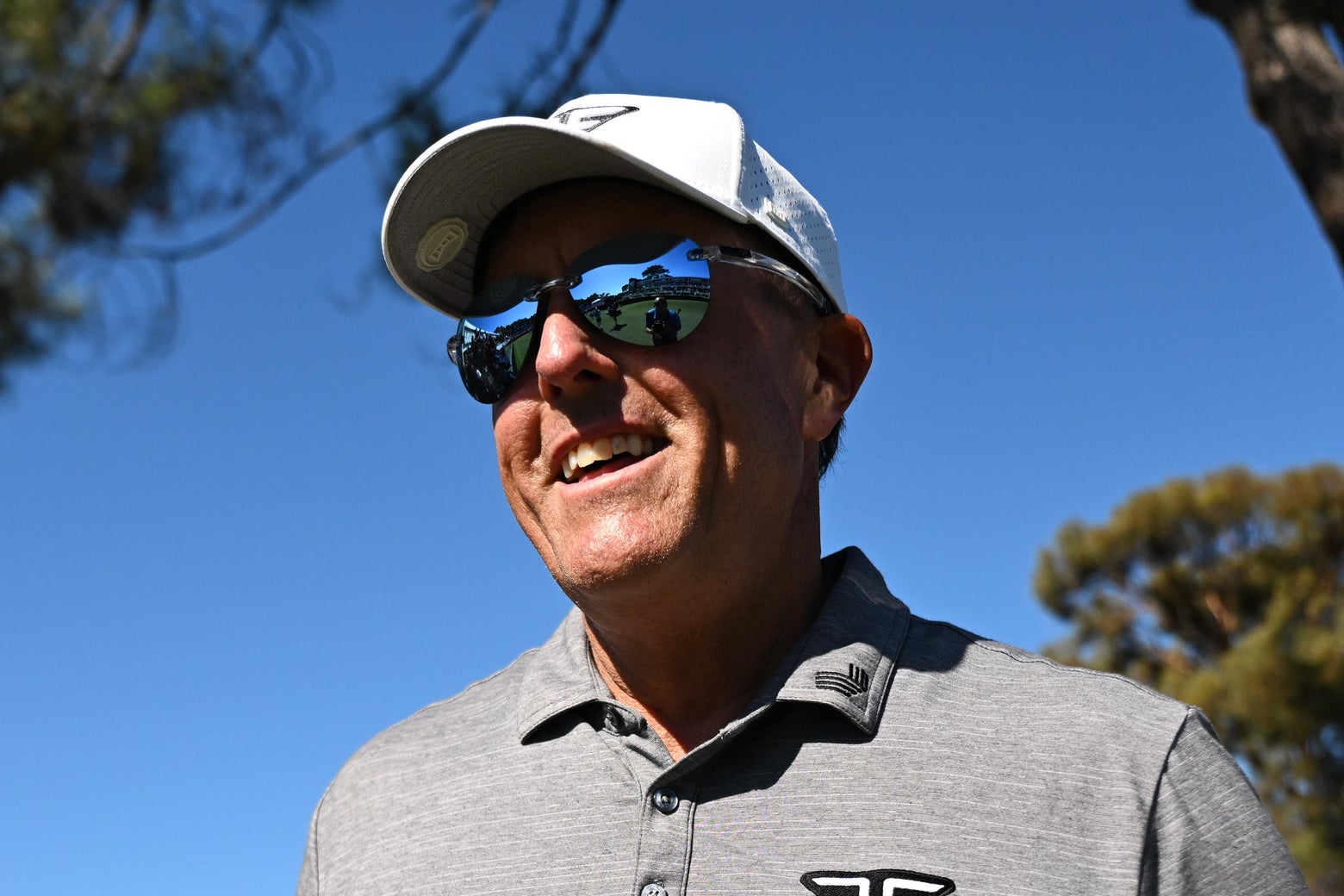 The Ringer published a less substantive (in terms of news) but perhaps more readable version of events, especially for the golf fan. Here's the lede of the piece:
Not everything about golf changed on Tuesday. You are still terrible at it. The club you think is automatic is not. You are not locked in, and your range session from yesterday will not carry over. All that's still the same. But everything else changed. Yes, everything.
The piece is written in a conversational tone, and it feels dripping with disappointment as much as astonishment that the whole thing transpired at all, which honestly felt good to read, as if my thoughts were being validated in real time.
But if you want a deep dive on the news (as it exists at this early stage) you should turn to the guys at the No Laying Up podcast. It's truly for the "golf sickos," as they lovingly refer to themselves and their listeners/readers. They've been covering LIV news since its very first rumblings, and with the sideways glances and opinionated tones that are available to them as "fanalysts" and not by-the-books journalists. They have some deep, detailed knowledge, and I truly would love a tick-tock of their day yesterday, as this tiny media company scrambled to be on top of one of the biggest stories in golf history.
Their podcast is full of insider conversations that evidence just how long they've been talking about this stuff, so don't fret if you listen and feel like you've jumped into the middle of a rushing stream. You most assuredly have, but they are nothing if not entertaining and smart.