Ruh-Roe
The Supreme Court leak that set the judicial and political worlds on fire, a longtime NYC mayor's life in the closet, the death of another print publication, and colorful profiles of crazy characters.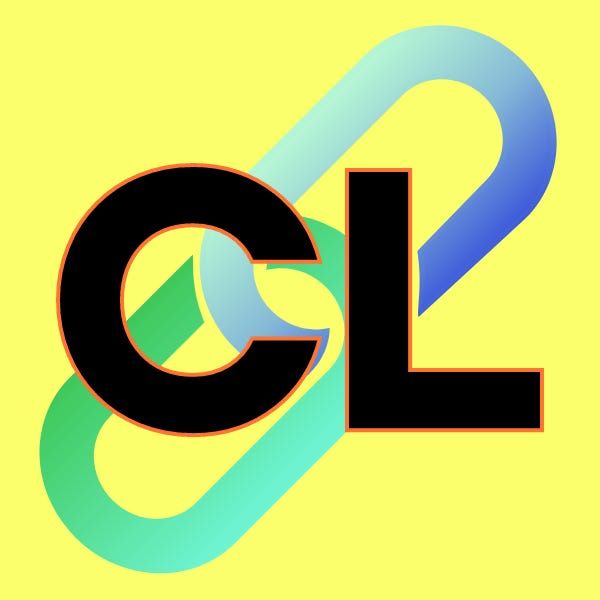 It was an ugly week.
Late Monday night, news broke that there had been a leaked draft Supreme Court opinion announcing that Roe v. Wade and Casey v. Planned Parenthood would be overturned, which would effectively end legal abortions as a guaranteed right for women. There will still be places that will allow abortions, but in almost half U.S. states, there are trigger laws (those that will spring into effect once Roe is officially overruled) and ghost laws (those that were on the books before Roe was decided and never formally repealed) that will make abortions inaccessible for millions of women.
I can tell you exactly what it felt like to watch it play out on social media Monday night: It felt like Jan. 6, 2021. I wasn't reporting like I was back on that day, but the feeling of watching something that was supposed to be safely above the fray come under attack was remarkably similar. American democracy, and its progeny, like our complicated judicial processes, are expected to be predictable; it's what gives us our stability atop the world's ordered governments. I don't mean that individual outcomes are foregone conclusions; there is still anticipation and uncertainty when awaiting election returns or jury verdicts. But we know the mechanisms by which decisions are made; we know how the systems work. And in the legal system, especially when it reaches the level of the United States Supreme Court, there is an expected way things will be handled. That's why, in the nearly 50 years since Roe and the 30 since Casey, challenges have come and gone, but courts at all levels have recognized the right because that's how things happen in this country. Not anymore, it would appear.
Certainly, there are a great many people who won't find the overturning of a 50-year-old precedent that established a right to abortion to be anything but a positive thing. But that view, even for as long as this has been an animating issue for the conservative right, would be shortsighted. Much was broken and undermined to get this result they so desperately sought.
First, there's the reality that, going forward, women are going to have fewer rights than they've known for the past five decades. None of that is to say that abortions have been easily accessible in that time, certainly in the states that I've called home in my life (Tennessee, Mississippi, Missouri, and Wyoming). But women who have no idea of this raging battle, now just girls, are going to grow up in a country that has officially stamped its lack of respect for them into the law of the land. They, like their predecessors, will know innumerable hardships by sheer fact that they are women, but my contemporaries always seemed to take some degree of solace in the fact that Roe stood as a bulwark. Soon, that will be a thing of the past.
Some will argue that's simply hyperbole. They'd be wrong. We've already seen, in response to the leaked opinion, a rush in some states not just to restrict the procedure but to charge the women criminally with homicide. A slippery slope exists if that sort of bill is passed, since it would grant constitutional rights to the unborn at the moment of fertilization, which could affect in vitro fertilization and emergency contraception options.
A governor candidate in Wisconsin named Rebecca Kleefisch said she opposed exceptions to limits on abortion even for women who'd become pregnant as a result of rape. This is ugly, and any attempts to spin it otherwise is simply disingenuous.
The reality of the Supreme Court itself is an ugly testament to all those supposedly freedom-loving supporters of its decision. Five of the six conservative justices on the Court were selected by Republican presidents who weren't popularly elected. The foundations of America's democratic process are undermined by this fact. Add to it the fact that a majority of Americans do not believe that Roe v. Wade should be overturned (and that's been the prevailing thought of the majority for more than three decades), and it's especially sad to see so many uncritically supporting the decision.
The saddest thing about the rhetoric surrounding the issue is the mischaracterization by the anti-abortion crowd that pro-choice folks are necessarily pro-abortion, as in to say, they're calling for them to be the solution for every woman across the board. The reality is anything but. Pro-choice supporters simply mean what's plainly stated in their name: They support enough freedom and personal autonomy for a woman to choose what's right for herself.
It would be funny if the hypocrisy weren't so rank and the consequences so dire that so many of the very same people who belly-ached their way through a pandemic, one of the worst global health crises we've seen in our lifetimes, that they should be free to do with their bodies whatever they want, namely not have to their faces covered to prevent easy transmission of an airborne virus. In those moments, bodily autonomy was the rallying cry. How quickly such concerns have faded.
But the truth of the matter is this: These policies are ugly. I'm sure I'd heard it heard it somewhere before but I distinctly remember a moment in law school where a smart and articulate classmate quipped that it was amazing how pro-life advocates seemed so utterly unconcerned with the quality of life for people once they're outside the womb. It was not an original thought; in fact, George Carlin made the point a long time ago in a skewering of the concept of pro-life policies that recently went viral again. It has all the hallmarks of tightly honed material, with the rhythm and pacing and intonation. But it has the undeniable ring of truth, especially when he says, "They're not pro-life; they're anti-women. They don't like 'em."
It's not hard to see how he reached the conclusion. For decades now, it's just been ugliness all the way down, and in that sense, a truly monumental revelation this week just seems like business as usual.
Ten Worth Your Time
Culture Diary
Here's a collection of what I've been watching in the past week.
Remember: The legend for my list was stolen from Mr. Soderbergh, where ALL CAPS represents a movie, Sentence Case is a TV show, ALL CAPS ITALICS is a short film, and Italics is a book. A number in parentheses after a TV show highlights how many episodes I watched. An asterisk after an entry means it's a rewatch. The source of the movie or show, whether streaming service, physical media, or in theaters, is shown in parentheses as well.
5/2: The Offer (3) (Paramount+); Better Call Saul, S6 (AMC/AMC+)
5/3:
5/4: Moon Knight (Disney+)
5/5:
Under the Banner of Heaven (Hulu); Winning Time (HBO Max)
5/6: We Own This City (HBO Max)
5/7: The Offer (Paramount+); Atlanta, S3 (Hulu); Outer Range (4) (Amazon Prime)
5/8: PADDINGTON (Netflix); DOCTOR STRANGE IN THE MULTIVERSE OF MADNESS (Theater); Winning Time (HBO Max); Barry, S3 (HBO Max)
---
If you liked what you read, please sign up, follow me on Twitter (@CaryLiljohn06) and then forward to friends to help spread the word.