Son, Don't Think It Ain't Been Charming
Fathers and sons and golf: How the Masters is more than just a golf tournament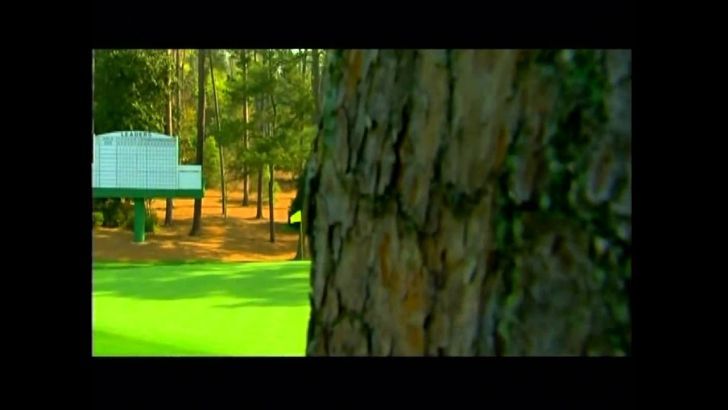 Today should have been the first round of the Masters. It feels trivial to complain about missing it, but I do. Especially as days have warmed up here in southern Missouri and the fairways and greens of local golf courses call out to me, but I cannot visit them. I can't visit them for the same reason I can't watch the Masters today: COVID-19.
But the power of this singular golf tournament remains, because so much of what makes it great is tradition. The past. Faulkner wrote, "The past is never dead. It's not even past." It seems that the Masters, more than any other annual sporting event, epitomizes that sentiment.
What, pray tell, causes that reaction, not just in me but in so many viewers? Perhaps it's the setting: Augusta National, deep in the heart of the Old South and built on 360-plus acres of what used to be a plant nursery. Perhaps it's the constancy of the tournament, as the only of professional golf's four major tournaments to be played at the same location every year. Perhaps the club's too-long history of exclusion of both African Americans and women. Perhaps it's the concession stands, with prices that would seem to have been neglected for two decades were not the paint so fresh.
Perhaps it's the game of golf itself, ancient and groaning under antiquated rules that we all love to hate but bristle reflexively when the sport's governing bodies try to change things to accept the realities of modernity. Or maybe, just maybe, it's familial, this nostalgia-soaked experience slated for the first full week of April but this year looking at a fall first tee.
Though certainly not limited to this combination alone, the Masters has long been a celebration of fathers and sons. Quite possibly because of the golfers themselves, the all-time greats like Jack Nicklaus and Tiger Woods have instrumental wins (the former's last and the latter's first) wrapped up in the love between fathers and sons. Jack, in 1986, with his son as his caddy as he won his last green jacket, and Tiger, in 1997, with his arms wrapped tight around his father just off the 18th green.
ESPN's Wright Thompson captures it perfectly in this short video:
Fathers and sons and golf. Like Tiger Woods, golf came to me by way of my father. Unlike Woods and his father, neither of us are very good at it. As a kid, I think my relationship to golf changed as I grew older, where the constant was still my dad, but the results differed: When I was younger, I loved golf because he loved golf, but later, I distanced myself from golf because he loved golf. Eventually, a lack of time and nagging back pain put a stop to my dad's love affair with the game for years. After I graduated high school and no longer needed to deal with the fact that a golf swing tended to ruin my baseball swing, I picked up the game in earnest. The golf course was, in all honesty, where my brother and I bonded as siblings. And we both, I think, looked to golf as a recreational pursuit we could enjoy with our dad. None of us were consistent or particularly good, though any of us could have a brilliant collection of shots and putts in a given round. As if our propensity to hack and duff were somehow genetic, all of us might see a long drive from the tee box followed up by a physics-befuddling shank. Or after a terrible drive that was followed by a terrible iron shot, finally up on the green but in so many shots that we'd lost count, one of us might sink a putt from 35 feet away. It made no sense. And so we laughed a lot at the absurdity of it all. It felt great. Golf was the great equalizer: It giveth and taketh away equally.
Wright Thompson's short video essay recounting the 1986 Masters and his father is not something I can entirely relate to. My dad hasn't really ever been much of a sports watcher and certainly never the sentimental sort when he did. As deeply engrained in my memory as the 1997 Masters is, when Tiger Woods won his first major, I don't remember my dad as part of it. I remember, in part, because of what was perhaps the earliest inkling that I'd one day be a journalist: I was every bit of nine years old, and I had a small notebook which featured the Tasmanian Devil Looney Toons character (the movie Space Jam loomed large popular culture at this time) on the cover in which I'd record the big events of the day. I remember entries about Michael Jordan's Chicago Bulls, Princess Diana's death, and Tiger Woods' first major. I remember knowing what a big deal it was, but now I'm not entirely sure why or how I knew that. I remember so much about that tournament, just as Wright does about 1986; the memories of nine-year-olds are crystalline. I just don't remember my dad as part of my story.
In Wright's written essay on the Masters and his father, entitled "Holy Ground," he talks about calling his dad during that same tournament and asking if he was watching this youngster named Tiger Woods. His dad was watching. I can't think of a time when a sporting event has caused me to call my dad, as I don't think the thought would ever have crossed my mind. As sure as Wright knew his father would be watching, I would have bet good money that mine wouldn't be. I wished golf had remained that connection for us, especially as I grew into adulthood and realized how few hobbies we shared in common. My brother has duck hunting in common with Dad; he doesn't need the golf as much as I do.
So a section of Wright's piece stands out to me. He saw a fathers and sons at Augusta, and he wished for what they had, for father and son to seek and find joy and fulfillment and transcendence on holy ground. I read his words and wish that we, both my dad and I, wanted it the way Wright and his daddy did.
Maybe I'll find those answers out here, at this place he loved so much. Is that crazy? Nothing seems crazy to me anymore. The grass shines like polished green mirrors. The flowers explode with a rainbow of shrapnel: pinks, purples, whites, yellows. Mostly, though, I see the fathers and sons, like the Livelys from Charleston, W.Va., sitting in front of me, watching the par-3 tournament. For 15 years, he'd entered the lottery for practice-round tickets. This year, he won, and he took his two sons out of school for a day. I wanted that to be us.
Read more and give thanks here:
When I read Wright's story, or listen to his narration in that video as the music swells in the background, I choke down tears every single time. Unlike my dad, I am the highly sentimental sort, and Wright's essay resonates on a deeper level than simply appreciation for beautiful writing and universally sad circumstances. There's something about the writing that makes it feel real and lived-in, not just as a retelling of a personal story but an encapsulation of reality for multiple constituencies – sports fans, golfers, fathers, sons, sons that are about to become fathers themselves, and so on.
Attending the Masters is definitely on my bucket list, but I can't swear the same for my dad. I'm sure he wouldn't pass up an opportunity to go, but there exists no promises between us that we'll someday walk 18 holes in the gallery. If two tickets ever became a reality for me, I'd take my brother; of this, I'm quite certain. But as soon as we'd step up to ropes along some shining green fairway that somehow glimmers like glass, I know we both would feel the presence of our father as sure as I know that glimmer would literally take our breaths away. We'd smile endlessly, enamored with our great fortune to finally be on that sacred property, and, at some point, we'd be struck by the bittersweetness that our dad wasn't there with us. One of us, most likely me, might shed a tear at the thought. We might even retell our dad's favorite golf story, alternating each sentence because we each know it so well: At our home course on the Par-5 No. 3, he was playing one morning by himself. After a nice approach shot into the dew-covered green, he had a putt of 30-plus feet. He sends the ball rolling to its fate, and it finds the bottom of the cup, leaving behind a trail cut into the dew that perfectly showed the proper line to the hole. No other blemishes were on the green, just that perfect line, as the golden rays of the morning sun made everything sparkle. He'd always conclude the same way, "Could've been in a calendar." Perhaps such a recitation there, on holy ground, would feel hallowed and sacrosanct, like an offering laid upon the altar to golf gods for their blessing and sanctification.
Maybe feeling pine straw beneath my feet and squinting against the glare of that glassy green fairway and smelling an Augusta spring would be the sporting event that caused me to call my dad to tell him about it, because, I know, on faith alone, it's worthy of a calendar.
---
If you liked what you read, please sign up, follow me on Twitter (@CaryLiljohn06) and then forward to friends to help spread the word.