Too Young
It's been 10 years since the raid that killed Osama bin Laden and 25 years since Bone Thugs-N-Harmony and DMB released songs that defined the late-90s. Plus UFOs, Joe Rogan, SpaceX & the NFL Draft.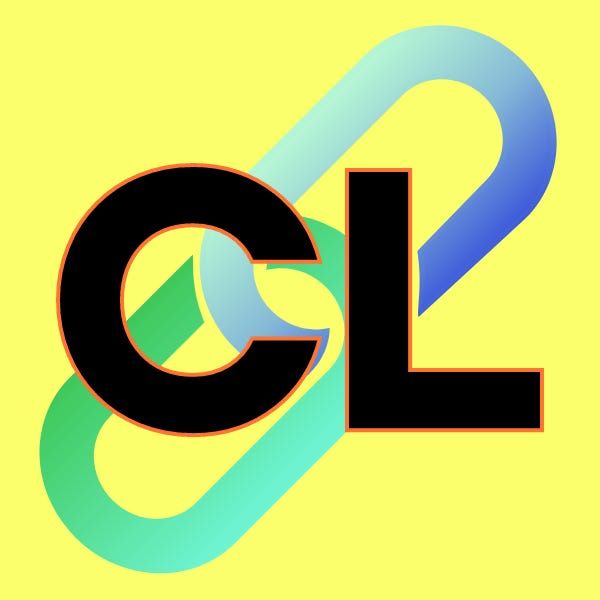 It's been a week since I learned of the news that one of my classmates from Mizzou had died. Aviva Okeson-Haberman was just 24 years old when she died as a result of a gunshot wound. A bullet, fired senselessly and recklessly no doubt, came through the window of her first-floor apartment in Kansas City and took her life.
I saw what felt like an endless stream of tweets sharing not only sorrow and disbelief over what happened but also love and appreciation for a genuinely beloved person. I didn't feel it was right to weigh in because what else was there to say? I wasn't close enough to her to have such stories, but I knew her well enough to know those shared were 100% true. She was the a TA in one of the first classes I took at Mizzou. She was an immensely talented audio journalist, and this much was discernible even in those early days on campus when I didn't yet know my way around. She gave edits and advice to those of us just starting out, and because of that, she felt older and more mature than her years. That was saying something coming from me, because I was so much older than almost every other student. So when I read that headline, and how it ended with "…dies at 24," I was just incredibly shaken up.
For two reasons. The first is obvious; 24 is too young. It's as simple as that. It becomes even more so when you listen to the testimonials from her closest friends and colleagues. Not only were family and friends robbed, but so were those who lived in wherever Aviva had worked and would have worked in the future. She was relentlessly dedicated to not only the craft of journalism but its mission in its purest form. The world in general and the profession of journalism specifically is poorer for her untimely death., and I, like so many others, am honored to say that I knew her.
The second reason is the senselessness of it all. It's so random, isn't it? One in a million (Billion? Trillion? Pick your ridiculously large number) chance, and just the worst possible luck. Yet she's the second of my classmates from the journalism school to be struck through a window by a stray bullet. Another brilliant young woman. Luckily, she lived. I was only in the school for two years, and in the grand scheme of things, I only met so many people, you know? It's not a limitless number. It's a countable one. It's nowhere near millions or billions or trillions, and still two of them were met with senseless cruelty. It saddens me and sickens me, and in the aftermath of it, I'm struck by feelings of the pointlessness of guns. We don't need them.
I felt that so acutely. Doubtlessly, there will be many who read these words and disagree. That's fine. I'm not writing them to change minds.  But I just can't help but think about how strongly those feelings washed over me, and the catalysts were, most charitably defined, accidents. These two brilliant, young journalists weren't shot because they were in the wrong place at the wrong time; they were in their homes. They weren't shot on purpose. They weren't even knowingly shot. It's sickening to think about how much time passed before the persons who pulled the triggers even learned of the effects, to wonder if they wondered, "Was that the result of my hand?"
Aviva's death came after a recent spate of mass shootings in this country, the type that couldn't claim to have been as random and senseless and unexpected. They were the results of determined shooters, people with specific intent to cause harm (and lots of it).
I can't even begin to imagine how the friends and families of those victims felt about guns and gun violence in the aftermath. I think I've blocked out a lot of the specific pleas for change and reform because I intuitively agreed with them already and hearing the pain and anguish in their voices was too much. But after another senseless act of gun violence striking so close, I think I need to make it a point to listen more closely to those victims after the next (sadly inevitable) mass shooting takes place. Not to have my mind changed; their words don't need to do that work. I just feel like I understand a little better how they feel, and there's some sense of solidarity in that. They deserve my attention; it's the least I can do.
Ten Worth You Time