Toy Story 2: It was fun while it lasted
The toys are back in town for 1999's sequel to the original Toy Story, and it shows a growing thematic maturity.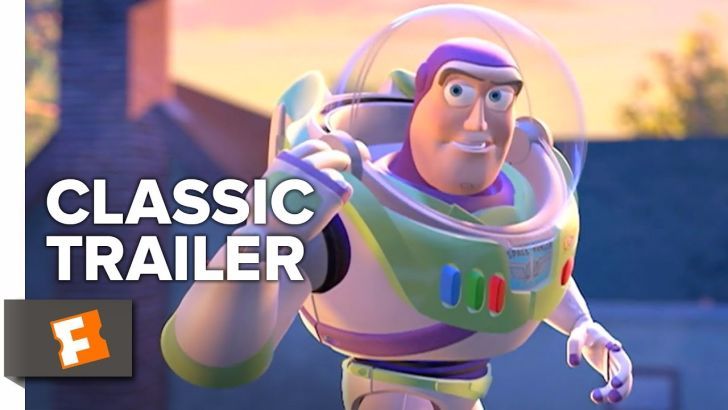 As promised, this begins The Pixar Project, where I'm going to review all of the Pixar films in the run-up to the Dec. 25 release of Soul. If you know a friend or relative or Pixar aficionado who'd enjoy this project, please pass it along.
---
Toy Story 2 formally established that the franchise belongs to Woody, no matter what I may have argued about the first film.
Much more than the first film, Toy Story 2 starts Woody down the philosophical road that animates the latter films. In this film, he's a celebrity, high on his own brand, and as a result, he first starts to question his seemingly unshakeable loyalty to Andy.
Certainly Pixar expected to appeal to a young audience, but with this film, an early adopter of the IP rush that now dominates the box office, Pixar seems like it expected its audience to be older this time around. Not only does it make reference to events and inside jokes of the first film, it also leans into themes and messages that can't be fully comprehended by the kids in the audience. It's a movie for those of us with some years under our belts, some life experiences to glean from.
This is the first Pixar film to introduce heartbreak. In its countless forms, heartbreak plays a prominent role in the film. Consider the very beginning of the movie when Woody stresses over the upcoming trip to Cowboy Camp, and at the last second, Andy causes a small rip in the seam at Woody's shoulder. Andy responds in a totally reasonable manner: He leaves Woody behind. But since we've been conditioned to view everything from a toy's perspective, it's actually an act of extreme callousness. It's nothing less than a betrayal; a minor imperfection was enough for Andy to totally disregard Woody. That's what happens to toys as their owners get older.
This point is hammered home later in the film, not because of Woody's revelations but because of Jessie's. She seems to read Woody's thoughts when it comes to the joys of having a kid, an owner, and Woody, assuming she's never had one, wonders how she knows so intimately what he feels for Andy.  She then explains the process of children aging, and thereby sets the stage for all philosophical conundrums Woody's going to face over the next films.
The aging process, to us as humans, seems nothing out of the ordinary; it's readily accepted that as kids get older, toys become less and less of a priority. But the humans aren't our heroes in these films, and the emotions the toys are feeling have really only been experienced by the adults in the audience, who've felt love in its myriad forms burn brightly for some period of time and then, for whatever reason (or no reason at all) fade out.
Woody, in the throes of heartbreak he doesn't truly recognize and appreciate, is so many of us on the rebound. He abandons himself and becomes, for a short while, someone completely new. He's not despicable for this; it's not a villainous turn for our hero. It's understandable. He's seeking love and acceptance and fulfillment after he's experienced rejection for the first time since the minor drop in attention from Andy when Buzz first arrived on the scene. Woody steps outside himself, abandons his nature, and he seeks the most immediate approximation of love.
For Woody, that comes mostly in the form of thinking of himself as a celebrity and deserving of widespread adoration, any adoration, even if it comes at a remove, at a distance in a museum as part of a valuable collector's set. It wouldn't resemble what he's known as love in his own life with Andy, but he's been convinced that's all that's in store for him.
The Prospector preys on that insecurity: "How long will it last, Woody? Do you really think Andy is going to take you to college? Or on his honeymoon? Andy's growing up and there's nothing you can do about it. It's your choice, woody. You can go back, or you can stay with us and last forever. You'll be adored by children for generations."
Children, the lucky ones, at least, don't know what it means to seek love in such a desperate way, to have given so fully of themselves only to be rejected by the one person whose love they seek. That's an education reserved for their teenage years, once they become self-aware and romantically inclined, and one that continues for as long as they're able to feel and expect and recognize disappointment.
In a moment that resonates much too loudly with the adults in the audience, Woody finds himself mesmerized by the words of a song. It's a layered meta-textual moment for the viewers who've seen Toy Story; the song is Randy Newman's "You've Got A Friend In Me." It's the theme song from the first movie, thus recognizable to us as viewers, but for all we know, Woody's hearing it for the first time in the scene. The same lyrics that made us say "Awww," during the first movie are reminders to Woody of all that he loves about his life, his owner, his Andy. For us in the real world, we've all experienced the myopic perception that every love song (and every song of heartbreak) was somehow peering straight into our soul because the lyrics so perfectly capture whatever we're feeling. Woody is all of us, lovesick and heartbroken, and seeking meaning wherever he can find it.
Woody comes perilously close to being shipped to Japan, but through no small effort, he's rescued by the other toys, led by Buzz. They escape a moving airplane as it rolls toward takeoff, and apparently drive airport baggage carts all the way back to Andy's house. It feels a bit as if the writers just grew too tired to find a more plausible way for the toys to be returned home; the same toys that drop still as stones whenever a human is nearby somehow just drove airport baggage carts down highways and roads without issue.
The moral of this particular love story comes as Woody is looking lovingly out the window at Andy. Buzz comes to join him, and asks him a serious, pregnant question.
"You still worried?" Buzz asks.
"About Andy?" Woody says. "Nah. It'll be fun while it lasts."
Just like A Bug's Life reminded us that we're not defined by our failures, Woody succinctly encapsulates the healthiest possible way to view relationships of all stripes and the possible resultant heartbreak that can accompany them.
Relationships fail. Sometimes, despite its purity, love fails. But that does not make us failures. It does not invalidate the journey, even if we don't reach the final destination. "It'll be fun while it lasts." That's almost always true; while relationships last, they're usually fun. The end doesn't erase the fun had along the way. The lack of forever doesn't cheapen the experience. Sometimes, cliches convey deep truths: Don't cry because it's over; smile because it happened. Sheriff Woody said so.
---
If you liked what you read, please sign up, follow me on Twitter ( @CaryLiljohn06 ) and then forward to friends to help spread the word.