Trump's Katrina?
Actions have consequences, and we're in the early days still of a delayed response to COVID-19. It brings to mind another famous disaster relief failure.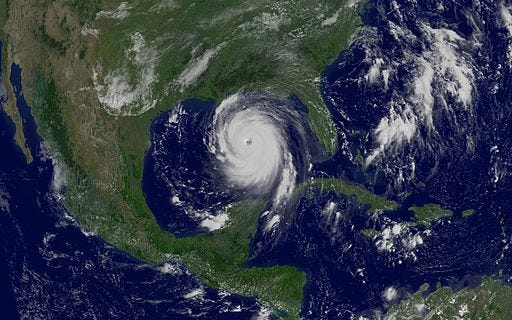 Coronavirus has a stranglehold on the nation's attention right now, but as we've moved along in this crisis, the focus now seems to be on our response. Collectively and individually, what are we doing to shoulder the burden imposed by this disease? For individuals, we're trying to stay put as much as possible. Collectively, the government is working  to stem the tide however possible.
Currently, Congress is debating a stimulus package to provide relief to Americans, hopefully at the individual level. National Guard units are being deployed in New York, California, and Washington. In light of such developments, testing for the virus seems like it would be old news, but in reality, it's not.
In my estimation, this – the response from those in charge – will be the story of the crisis once our bodies build up resistance to the disease and our hospitals return to normal and our economy stabilizes after the massive hit it's taking. It will – and it should – raise questions of preparedness, at national, state and local levels. But in an election year, it should raise questions of leadership.
Disaster is when presidents can shine most brightly. While the circumstances of a given disaster may be terribly trying from a leadership perspective, the rhetorical opportunity is something of a gift. It's an easy (perhaps the easiest) moment to unite all Americans in the face of something terrible and tragic and frightening. It's a time for soaring rhetoric. It's a time for hope and inspiration. It's a time for celebrating the long list of American triumphs over seeming impossibility. Yet President Trump, of "I don't take responsibility at all" infamy, does not inspire confidence. It doesn't seem that President Trump is able to refrain from lamenting that this thing has happened to him and his presidency (and, by extension, his chances of reelection) as opposed to the American people (not to mention the wider world).  No less an authority than Steve Bannon recognizes the import of this moment: "This is Trump's Churchill moment. This time will define his presidency," he said in a recent Atlantic piece, the title of which makes it clear the author agrees.
Read it here:
---
If disasters can bring out the best in presidential rhetoric, we know all too well that they can bring out the worst in governmental decision-making. An incredible piece in The Atlantic on Saturday details the crisis around testing and America's federal governmental response this way:
No one had the guts to say what needed to be said over the past month: To save our people, we will have to keep our cities in a chokehold and decimate our economy. It would have taken guts and the full-throated backing of every level of government and agency, as well as irrefutable data, for local officials to do something like that. No one told them to, and the data did not exist for them to come to that conclusion on their own.

Without strong federal leadership, each state has been going after its own solutions and running its own show, as if its residents would stay neatly within their own state lines. Despite the rising number of cases and hospitalizations, President Trump tried to use partisan rhetorical tactics to fight the virus, and in so doing, encouraged Americans to ignore legitimate, dire warnings. Now, though Trump has begun to mobilize a response to the pandemic, his base has been slow to acknowledge that precautions are necessary. This dangerous remove from reality was possible for too long because of the absence of data showing how bad things already were.
Read it here:
President Obama once told The New Yorker's David Remnick that the "federal government is an aircraft carrier, it's not a speedboat." He was talking about the staying power of his administration's accomplishments as Trump was coming into office, but the description is apt for our nation's massive public health infrastructure. Even in the best of circumstances, the process could have been slower than desired in responding to the coronavirus outbreak, but President Trump's refusal to admit there was anything to the reports coming out of China for so long incalculably hamstrung the U.S. response.
The same day he castigated the C.D.C. on Twitter. "For decades the @CDCgov looked at, and studied its testing system, but did nothing about it. It would always be inadequate and slow for a large scale pandemic, but a pandemic would never happen, they hoped. President Obama made changes that only complicated things further." Alberto Gutierrez, the former F.D.A. official, had little patience for Trump's tweets and comments. "That's not fair," he said. "If a general who's lost a war says, 'I don't take responsibility because the army that was built for me was an army for a different area'? No. It is part of the obligation of the government to figure out what is needed, and what's changing, and how to change to meet those demands." (The C.D.C. did not respond to requests for comment.)
For a thorough, detailed breakdown of the U.S.testing breakdown, read this:
---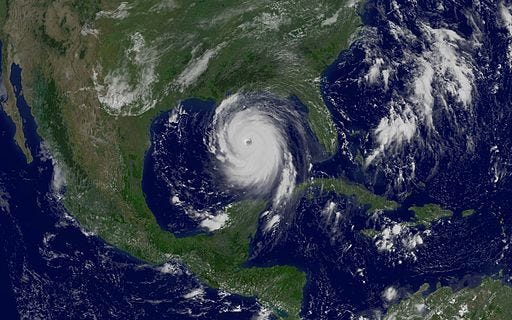 This crisis (or disaster) will, rightly or wrongly, be compared to Hurricane Katrina, as in, "Is COVID-19 President Trump's Hurricane Katrina?" Let's set aside the twin facts of 1) comparisons to Katrina are played out just like every political scandal still getting appended with -gate as a suffix is played out and 2) President Trump already bungled the response to an actual hurricane in Puerto Rico and acknowledge that there are striking parallels between the two. Perhaps now isn't a bad time to revisit Katrina, which is exactly what reporter Vann Newkirk and The Atlantic thought over a year ago. As The Atlantic expands more into the podcast realm, it's just released it's first narrative series called Floodlines, an eight - part reexamination of Hurricane Katrina.  In a small University of Missouri J-school connection, my friend and New Orleans native Myles Poydras worked on the show, and it fills me with such pride to celebrate his contribution.
Listen here:
Apple Podcasts | Spotify | Pocket Casts
More than just an incredibly compelling listen, The Atlantic paints a picture of what a made-for-digital project can and should look like. Floodlines boasts of an amazing digital presentation online, and it's worth visiting even if you're listening to the podcast through a favorite podcast app.
The series is full of moments that question the federal government's response, but some of the most powerful tape of the eight episodes comes in the last one, where Newkirk sits down for a long and thorough interview with Michael Brown, the head of FEMA who was infamously praised by President Bush when he said during a press conference, "Brownie, you're doing a heckuva job." Brown was the face of the federal government's failure in response to Katrina, and Newkirk doesn't let him forget that. But Newkirk also acknowledges Brown was a sort of scapegoat for the larger failings of an entire administration, and it's powerful tape to hear a man be confronted about and reckon with the very failings that will ensure he gets a New York Times obituary when he dies.
Newkirk gets Brown to offer an apology to another character in the story, Le-Ann Williams, who was 14 years old when Katrina hit. Hearing her turn Brown's apology over in her mind out loud, at moments seemingly touched that someone called her by name and recognized that his failings had affected her, at others exasperated and defeated that Katrina was what made her notice for the first time that she was black in America…it's sad and moving and powerful. And it brings home the reality that we're in the early days of this pandemic now, but the ripples will be felt for years to come. Not sure that's the case? Listen to Le-Ann's story, 15 years after the hurricane, and see how much a disaster, and our response to it, can shape a life.
---
If you liked what you read, please sign up, follow me on Twitter (@CaryLiljohn06) and then forward to friends to help spread the word.