When Nothing is the Answer
Musings about how to feel about shelter-in-place orders and reflections on the beauty of community in the midst of a pandemic.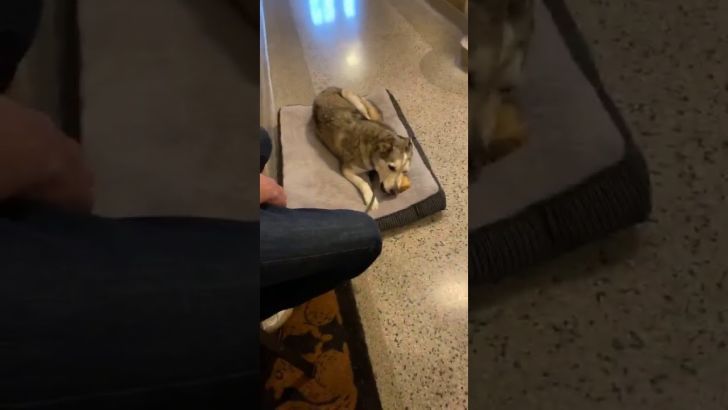 It finally happened for us here in Springfield, Missouri: As of midnight tomorrow, we'll be on mandatory stay-at-home orders. We've been sheltering in place for over a week now, but we weren't obligated to. Now I'm trying to figure out of it feels differently, to feel the curtain lowering on the most taken-for-granted elements of life, and it's honestly tough to decide what to feel.
As we've talked about social distancing for weeks now, it's been a goal of so many publications, this newsletter included, to highlight distractions – what to watch, what to read, how to work out at home, how to virtually hang out with friends and family, etc. I can't stop thinking about the embarrassment of riches we have in that respect. For me, that equals a stack of physical books and magazines in a "to-read" stack; digital books on a Kindle and audiobooks from Audible, all waiting for me to turn my attention to them; more podcasts than any 10 people could listen to in a lifetime; numerous streaming subscriptions boasting movies I consider overdue in my viewing history and television series with multiple seasons and rave reviews; two guitars that need tuning and an Internet full of how-tos. What's the point of such a list, you ask? Nothing more than to point out the obvious: Many of us have so much to occupy our attention that sheltering in place can happen in relative peace and enjoyment as we stay preoccupied and entertained.
Therein lies the rub, if you ask me. We're clearly living through a worldwide event that threatens to shift the earth off its very axis, but what does that even mean if we're entertaining ourselves through the majority of it? Don't get me wrong; it's a blessing we're not sitting here in the grips of a natural disaster like a tornado or hurricane or ice storm, without power or hot water. I'm grateful for the refuge that countless forms of entertainment provide, but I can't shake the feeling that it's…somehow in poor taste, like I'm somehow not taking this pandemic seriously enough.
Is it wrong to feel content and unbothered as a virus ravages the country and cripples the economy, simply because we have the means to do so? Or does our humanity demand something more out of us? Even as an unemployed journalist, I think, "I should be documenting this for posterity's sake." But then I think about what a daily journal entry might show, the actual actions I took in a given day, and I know that I would feel small and insignificant. So that leaves the documentation of our mental states, right? That could yield something useful and telling, couldn't it? Which is how I ended up at my initial question, for how interesting could the inner thoughts and feelings of a society be if we're all just rushing to subscribe to Disney+ or trying to catch up on Better Call Saul?
I honestly don't know the answer, but the question has been one that's niggled at my mind since we started restricting our movements and increasing our screen times. But the reality of this particular crisis is that you and I, all of us, are doing something by heeding the warnings and directives from those in charge and staying at home. It might not feel like much; in fact, it might feel like nothing at all. But, rest assured, we're doing what we can to contribute to the overall public health, no matter how ass-backward that feels right now.
So what's the point of this? Well, fear not; I bring more than just philosophical conundrums. Some people in our midst do more than just hunker down; they forge community in trying times. We're lucky enough to live in such an apartment complex, where the tinkling of the piano from our upstairs neighbor could have gone completely silent when she stopped being able to offer lessons. But Rachael Hudson decided to bless us all with her talents, and suddenly there were flyers on every door announcing our very own Covid Concert Series in our building's upstairs hallway. All we had to do was open our door, pull out some chairs and enjoy the performance. When 7:00 PM rolled around, we joined our neighbors and their pets in the hallway, and for half an hour or so, we were all transported far away from the homes that had become our finely furnished prisons. Like the balcony singing in Italy that inspired so many copycats here in the U.S., this was another example of community enhanced by music. It's what's making me happy, and I thought I'd share a few snippets from that night, in hopes that it can make you happy, too. Fair warning: The snippets will make you wish you'd been there, or, failing that, at least had access to a full recording, so I'm sorry in advance; the final video captures an entire song, so take heart.
From the "Classical" portion of the concert, the very first song was "Ave Maria," and it was then we realized just what a treat was in store for us.
The "Disney" portion of the concert was basically a trip back to my childhood, and all I could do was close my eyes and silently sign along.
---
---
Finally, here's my contribution to the collection of film; you can tell because the quality is so poor. But the sound is there, and it is divine. From the "Folk" section of the night, here's Rachael Hudson's rendition of Stephen Foster's "Hard Times Come Again No More," which honestly couldn't have felt more appropriate for the moment.
Remember this: There is an abundance of beauty in this world, sometimes right under our noses. Find it where you can and cling to it tightly. Stay safe and happy out there, folks.
---
If you liked what you read, please sign up, follow me on Twitter (@CaryLiljohn06) and then forward to friends to help spread the word.