Both Young and Old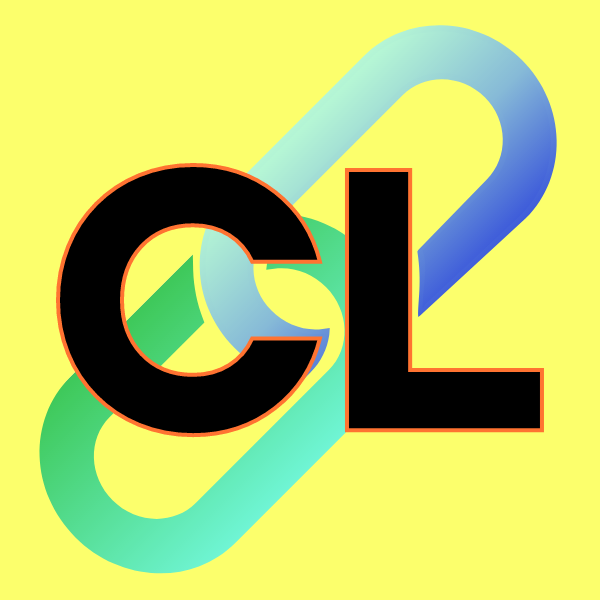 I've recently toggled back and forth between feeling like a little kid and much older than my years.
This is undeniably the result of my father's passing. It brought back with ferocity a fear I had when I was a young child: that my parents would die. Now that one actually has, and so quickly and without any real warning, it returned me to that anxious state of being, when it wasn't just the thought of them passing but how much worse it would seem if it happened while I was gone. I used to get paralyzed at the thought of it, right in the middle of an otherwise wonderful summertime church trip far from home.
That's the young part. The old part is a mirrored fear, not of my parents' passing but my own. I just think about the numbers of it all, and how much closer I am to that being a reality. Not incurably morbid on my part; just rather factual.
Either way you slice it, it's been no spring picnic, all this toggling. I'd like to be what I am, which is neither young nor old. Just sort of this comfortably uncomfortable middle ground, where things don't work quite as well as they once did without much having actually being done to bring about the change, but in a predictable way. The "things" might be my aching back or my cracking knees.
face of all that, I recently felt a toggle that I didn't mind so much. This time, when I toggled back to the wonder of childhood, it was a happier reason: I was at the zoo.
I have married friends who have the yearly passes to the zoo, deeming the well worth the money if it helps keep their kiddo occupied on the weekends.
But for me, I'm not sure I quite remember my last trip to the zoo before this most recent sojourn to the one in Kansas City. After being there, I can't for the life of me figure out why I'd stay away so long.
It's a natural thing, I think, to feel in awe of these majestic creatures, as if you were a youngster and small in the world. Compared to some of the really big animals—camels, lions, tigers, leopards, elephants, hippos, rhinos—we are, indeed, still small.
But some animals just captivate me with their actions, wholly unremarkable and normal to them, but the stuff of would-be viral internet videos to me: endlessly cute, utterly rewatchable.
If I thought about it for more than a fleeting second, I'd have to say I felt my dad there as well. He was possessed by the same capacity to watch in wonder, to become childlike in the presence of animals he'd normally only see on PBS documentaries.
We went to the zoo on the other side of the state when I was just a wee lad, which was a big trip for us from Tennessee. I don't remember it, but I remember stories from it. I believe it's where I pitched a fit so gnarly that when my mom took me into the ladies' room to calm me down or punish me in private, my dad pondered it for a minute, decided niceties be damned, and barged in to mete out the punishment himself.
I remember what had to be one of the last times our young family took a vacation together, all five of us, was to the mountains of East Tennessee, and while there, we couldn't pass up the aquarium in Chattanooga.
Less remarkably, I remember a random visit from my dad in Knoxville, when I was in law school, and after we'd returned from supper, we somehow landed on a nature documentary, focusing on the amazing things various animals could do. And I remember being so thankful for that simple moment. Not just because it was unusual for him to be visiting on work and staying overnight nearby, but because by this age, finding something to watch on TV was no small task. God forbid it be the news or anything like that. Most shows and movies annoyed him or bored him because he could somehow figure out the plots with remarkable accuracy. And in that moment, it was the animals that saved us, delivered us from an awkward or uncomfortable visit.
I'm thankful for the zoo and the chance to roam around it for hours on end. It was a gentle reminder of the past, but it was a distraction and a soul-cleansing visit to the lighter side of my childhood. But I couldn't stay lost in childlike wonder for too long; no, no, the toggle wasn't far off: My knees were screaming at me.
---
Ten Worth Your Time
I recently had opportunity to walk downtown in Columbia with a pair of relative newcomers to the city. They'd been before, but they didn't know its nooks and crannies. And as we walked past a church downtown, one forward-thinking enough to turn its spaces over to the True/False Film Fest every year, I couldn't pass up an opportunity to criticize its hypocrisy. Perhaps not the church's itself, and certainly not its congregants personally, but just the entirety of all those things (and then some) because of a bench. Or does it even qualify? Perhaps you've seen what I'm talking about, as I don't think it's one of a kind: A bench with a statue of a sleeping person, presumably unhoused, built into it. Making it, if you're picturing it adequately in your mind's eye, totally inhospitable to a person who might actually need a place to lie down. Or even sit, as the statue's figure takes up approximately 96% of the length of the surface on which a person would normally sit. LitHub recently published an ode to the humble park bench, and it contained a photo that reminded me of that statue (and my unsolicited griping to the newcomers to whom I was helping play host), and I felt a longing for a bench that I'd never sat on. Here's a brief sampling from the piece:
In England people tend to be quietly disappointed if someone sits beside them on a bench, it spoils their solitary moment (being English, of course, they would never in any way express this disappointment). In Mediterranean countries, on the other hand, benches are social spaces, places where the elderly sit and talk and watch the rhythm of urban life. The bench can address a paradox, that of deliberate isolation in a crowd as well as enabling a presence in the public arena, becoming part of the life of the street.
2.  My goodness, I loved this piece in The New Yorker about a lost treasure trove of unreleased material from famed Stax Records in my beloved Memphis. It could be because I'm a perfect audience for the story, but I don't think so. It's filled with wonderful characters and so much history, little asides that, if you're not careful, you'd miss entirely and regret not knowing. It's got the narrative of one of Stax's most important figures, though not as the recording artist she dreamed of when she found her way to the studio in the 1960s. It's got the modern-day producer, sifting through the long-forgotten materials, searching for the gems to pull out. It's got the technical breakdown of how to revive some of these songs, ill-preserved and on technology long out of date. It's got it all.
3.  This story gently nudged my brain to remember the incredible collection of songs that Stax could claim as its own. I turned to this playlist from Apple Music to take me back to Memphis. No deep cuts here, but if you're like me (which is to say not steeped in Stax history and able to rattle off its artists and hit songs on command), you'll delight in this playlist, saying "That one, too?!" But then you'll realize it makes sense because through it all, there is that unmistakable Stax sound.
4.  In many ways it feels like old news now: the CNN town hall featuring former president Donald Trump. If you watched the event (or likely clips from it afterwards), you'll recognize all the ingredients: a smiling and obviously delighted with himself Trump, lying and steamrolling a young journalist with an admittedly Herculean task of factchecking and reining in a born showman playing to an overly friendly audience. He was embarrassing; the crowd (and many of the more than 3 million viewers at home) loved it. One could reasonably wonder: Why are we doing all this again? Sure, Trump running for president again is part of it. But why was he given such a prominent stage? That was the question swirling around the media world generally and CNN specifically after the event, and many in those two orbits found the whole endeavor embarrassing. For them, as journalists; not Trump. This hefty profile about Chris Licht in The Atlantic is a wonderful piece in its own right, but more than that, it peels back the curtain on this fragile moment in journalism and media history, as the entire industry wrestles with how to cover Trump.
I told Licht that while I agreed with his observation—that Trump had baited reporters into putting on a jersey and entering the game, acting as opposing players instead of serving as commentators or even referees—there was an alternative view. Trump had forced us, by trying to annihilate the country's institutions of self-government, to play a more active role than many journalists were comfortable with. This wasn't a matter of advocating for capital-D Democratic policies; it was a matter of advocating for small-d democratic principles. The conflating of the two had proved highly problematic, however, and the puzzle of how to properly cover Trump continued to torment much of the media.
Beyond that, it's a wonderful tick-tock (in the classic journalism sense of the term, not the social media sense) of Licht's tumultuous tenure at CNN thus far. It's revealing and not at all flattering, but at the same time, it's sympathetic (in its way) and, most of all, it feels like you're getting a glimpse, an honest, unvarnished glimpse, of an imperfect human in an imperfect moment.
A minute later—after noting how sharing that anecdote could get him in trouble, and pausing to consider what he would say next—Licht added: "I think 'Defund the police' would've been covered differently if newsrooms were filled with people who had lived in public housing." I asked him why. "They have a different relationship with their need with the police," he said.
Licht glanced over at his assistant. "Now I'm in trouble," he said.
I wondered if he wanted to get in trouble—if he savored barreling through the boundaries of mannerly media conversation. It had become apparent, from my reporting, that Licht's circle was small and getting smaller. He obviously felt that he couldn't trust some of the people around him—folks who were loyal to Zucker, or leaking to undermine him, or both. That distrust begot a certain foreboding—yet also a certain liberation. Whereas he was guarded with CNN employees, our many hours of conversations began to feel like therapy sessions for Licht, safe spaces in which he vented grievances and admitted fears and chased an elusive breakthrough.
5.  This Harper's feature is a wonderful account of a group of white people in Utah appropriating Native American ceremonies and rituals that center the use of peyote. The group calls itself a part of the Native American Church, whose members are considered to be the only people in the country who can legally possess and ingest peyote. The group isn't actually part of the Native American Church, and as the group proliferated, it told members they were legally allowed to use other drugs, like ayahuasca, psilocybin, and cannabis. The actual Native American Church's only sacrament was peyote. So this pretty blatantly seems like white people cloaking their desire to use various drugs with the protection afforded to Native Americans for their religious ceremonies. The writer, Sierra Crane Murdoch, grapples with the ickiness of it all, seeming to understand (and be open to) the desire to find comfort in new ways of life. But motivations alone—even good ones—might not be enough to justify a foray into this world; it should take more.
I did not blame my companions' desire to heal. Nor could I deny that all manner of spirituality saved people. I had begun writing about Native communities in my early twenties—the magazine I worked for had assigned me a story about the Mandan, Hidatsa and Arikara Nation in North Dakota, and that story led to others. I'd been invited by Native people to sweat lodges and sun dances, and I had seen the way they helped people, and witnessing this healing had helped me too. I didn't doubt the cathartic potential of rituals and plant medicine. I doubted that people could be healed by traditions created by communities they had little desire to understand.
6.  Perhaps unsurprisingly, given that the retreat featured in the Harper's story took place in Utah, the story is filled with people seeking out the ceremonies whose backstory involves some sort of dissatisfaction with the Mormon faith. The New York Review of Books recirculated an article from its archives (for free, without its usual paywall, for those of you not subscribed). The story is called "The Mormon Murder Case" and begins thusly:
On September 11, 1857, one hundred and twenty men, women, and children—members of a wagon train party traveling west from Arkansas—were slaughtered in a valley in southwestern Utah, an event now known as the Mountain Meadows Massacre. Until the 1995 Oklahoma City bombing and the events of September 11, 2001, the Mountain Meadows Massacre stood as one of the worst mass murders of civilians in US history.
Yet the incident has remained obscure. A historical plaque placed at the site of the massacre in 1932 read:
In this vicinity, September 7–11, 1857 occurred one of the most lamentable tragedies in the annals of the west. A company of about 140 Arkansas and Missouri emigrants led by Captain Charles Fancher, enroute to California, was attacked by white men and Indians. All but 17, being small children, were killed. John D. Lee, who confessed participation as leader, was legally executed here March 23, 1877. Most of the emigrants were buried in their own defense pits.
Beyond the mention of John D. Lee, the marker does not identify the killers. In fact, the obscurity surrounding the Mountain Meadows Massacre has been part of a long and purposeful campaign orchestrated by the institution whose leaders provoked and whose members largely carried out the massacre: the Church of Jesus Christ of Latter-day Saints, which subsequently organized a cover-up of its culpability that continues to this day.
7.  The detail contained at the beginning of the Mormon murder piece above caught my attention enough to read the story, because it's an interesting hook. But my interest went deeper than the history; it went to the comparison points: the 1995 Oklahoma City bombing and September 11, 2001. These two events had inspired a podcast I'd recently devoured. A partnership of Long Lead and Campside Media had just delivered Season Two of Long Shadow, and it was all about the rise of the American far right. Surely timed to the anniversary of the calamity of law enforcement in Waco, Texas (like not one show but two), this narrative podcast draws a through line from Ruby Ridge to Waco to Oklahoma City to Alex Jones to Cliven Bundy to January 6th. It's only seven episodes, and they fly by. Season One of the show dealt with 9/11's lingering questions, released in 2021 for the 20th anniversary of those events, and host Garrett Graff knows the space well: He wrote a seminal piece of journalism for Poltico—"We're the Only Plane in the Sky," an oral history of the day from inside Air Force One—that eventually grew into a book of the same name.
8.  The podcast turned my mind to a new book from Jeffery Toobin about Timothy McVeigh and the Oklahoma City bombing. It was excerpted in Airmail: How Timothy McVeigh, the Oklahoma City Bomber, Became Radicalized. His goal is similar to Long Shadow's: to draw a line from the radicalization of Timothy McVeigh and the OKC bombing to January 6th. Toobin is also a good listen, and he was making the podcast rounds to promote the book. Check out The Lawfare Podcast and The Gist.
9.  For something totally different, enjoy this piece about a weird piece of trivia (and a bit of a mystery) regarding one particular Jeopardy! contest from the 1980s whose appearances, in which she won five times in a row, were basically erased from the Jeopardy! archives. The reason why took on a life of its own, but it may have come down to an understandable but uninteresting reality instead. I'll leave it up to you to decide what you believe. But failing your love of the piece, here's two pieces of likely common knowledge that I was totally oblivious to: Jeopardy! has a streaming radio channel that plays nothing but old episodes 24/7 (you can find it on an app called Tune In) and a channel on the free-with-ads streaming service Pluto. All Jeopardy! all the time. Which is pretty cool. The Enduring Mystery of Barbara Lowe and the Lost 'Jeopardy!' Episodes  | The Ringer
10.  In the category of things I can't wait for, go ahead and place Justified: City Primeval. Because I am so pumped for this. I run the risk of making a hypocrite of myself, because 99% of the time, you'll hear me (in these newsletters, no doubt) complaining about the lack of imaginiation in Hollywood, about how there's no original ideas anymore and for god's sake can't we just not reboot something? I stand by that, but I also stand by Raylan Givens. Sorry, I'm just basic that way. The creatives, the cast, the source material, all of them: I'm trusting them because I love what came before. Check out this preview from Vulture, which has some juicy tidbits, like how Quentin Tarantino helped inspire this adaptation. Oh, and obviously the trailer. I might just go and read some Elmore Leonard to kill the time while I wait.

---
More From Me

Over on  my blog , I've been writing about various topics of interest to me.
The Vices and Virtues of Being (Too) Online: Social media has been a part of life for some kids' entire lives now, and there's no way that can be a good thing.
Say It Ain't So, Twitter: My favorite social media app dives headfirst into the arms of the far-right.
Pappyland: Fathers and Bourbon: What it's like to write about fathers.
The Clarity of Another Set of Eyes: Wisdom from Wright Thompson, Brian Koppelman, and Dani Shapiro on the power of letting someone else in to review your work.
'Succession' is dead. Long live 'Succession.': [SPOILER WARNING: Post discusses key plot points for the final season of the HBO hit show.]
Who's Afraid of Big Bad A.I.?: Potential alternative title: When a robot tried to be a lawyer, it didn't fail at reading the case law; it just made up new ones.
The Threat of A.I. to Hollywood: A film critic on why the current Hollywood writers' strike is, in many ways, about A.I.
'You Hurt My Feelings': Thoughts on the new Nicole Holofcener film, starring Julia Louis-Dreyfus.
When You Hate What You Want to Love: How fandom complicates cultural criticism.
---
Culture Diary
Here's a collection of what I've been consuming for the first half of 2023. I've missed so many weeks not publishing, so I thought I'd just do a nice full recap since the year is halfway over at this point.
The legend for my list was stolen from Steven Soderbergh, where ALL CAPS represents a movie, Sentence Case is a TV show, ALL CAPS ITALICS is a short film,  Italics is a book, and bold is a live performance or show. A number in parentheses after a TV show highlights how many episodes I watched. An asterisk after an entry means it's a rewatch. The source of the movie or show, whether streaming service, physical media, or in theaters, is shown in parentheses as well.
1/1: MARCEL THE SHELL WITH SHOES ON; GUILLERMO DEL TORO's PINOCCHIO
1/2:
1/3:THE MENU; BABYLON
1/4:SOLARIS (2002); MUNICH
1/5:THIS PLACE RULES; MILLER'S CROSSING
1/6:THE PALE BLUE EYE; A.I. ARTIFICIAL INTELLIGENCE
1/7:THE SHINING; PARALLAX VIEW; COLLATERAL*
1/8: SR.
1/9:
1/10:
1/11:ACE IN THE HOLE; BEING JOHN MALKOVICH
1/12:
1/13:
1/14:
1/15:The Last of Us
1/17:Slow Horses, S2 (2)
1/18:Slow Horses, S2 (3)
1/19:Break Point
1/20:
1/21:ALL QUIET ON THE WESTERN FRONT (2022); American Vandal, S1 (5)*
1/22:American Vandal, S1 (3)*;The Last of Us
1/23:SHALLOW GRAVE
1/24:FAIR PLAY (Sundance Film Festival 2023)
1/25:MURDER IN BIG HORN (Sundance Film Festival 2023)
1/26:MAGAZINE DREAMS (Sundance Film Festival 2023)
1/27:Poker Face (3)
1/28:WOMEN TALKING; Poker Face; NEIGHBORS
1/29:The Last of Us; BAD BEHAVIOUR (Sundance Film Festival 2023)
1/30:
1/31:
2/1:CHUNKING EXPRESS
2/2:THE BIG SLEEP
2/3:Poker Face
2/4:Now Is Not the Time to Panic-Kevin Wilson; GONE GIRL*
2/5:BETWEEN THE LINES; The Last of Us
2/6:SYMPATHY FOR MR. VENGEANCE
2/7:KNOCK AT THE CABIN
2/8:
2/9:
2/10:
2/11:LA LA LAND*; MAGIC MIKE
2/12:Super Bowl LVII; The Last of Us
2/13:
2/14:MISTRESS AMERICA
2/15:Full Swing (2)
2/16:Full Swing
2/17:
2/18:Poker Face;Full Swing
2/19:
2/20:
2/21:The Last of Us
2/22:
2/23:
2/24:
2/25:
2/26:SHARPER; The Last of Us
2/27:
2/28:
3/1:
3/2:DOGWATCH; HOW TO HAVE AN AMERICAN BABY; PARADISE
3/3:Trevor Noah (Stiefl Theater in STL)
3/4:ART TALENT SHOW; BAD PRESS; THE TASTE OF MANGO; RAMONA; TIME BOMB Y2K
3/5:THE STROLL; TAVURI; NATALIA
3/6:Central Places- Delia Cai; The Mandalorian, S3
3/7:The Last of Us
3/8:Poker Face
3/9:Poker Face
3/10:The Mandalorian, S3;IN BRUGES
3/11:
3/12:95th Academy Awards
3/13:
3/14:
3/15:Ted Lasso, S3;Mandalorian, S3; SEVEN PSYCHOPATHS
3/16:
3/17:
3/18:The Last of Us
3/19:SCREAM VI;CREED III
3/20:
3/21:
3/22:The Mandalorian, S3
3/23:
3/24:
3/25:
3/26:JOHN WICK 4
3/27:Succession, S4
3/28:Ted Lasso, S3 (2)
3/29:
3/30:
3/31:
4/1:Waco: American Apocalypse (3)
4/2:SIDE EFFECTS
4/3:
4/4:Succession, S4; NOTTING HILL
4/5:Ted Lasso, S3; TURN EVERY PAGE: THE ADVENTURES OF ROBERT CARO AND ROBERT GOTTLEIB
4/6:AIR
4/7:The Mandalorian, S3
4/8:TAXI DRIVER; JERRY AND MARGE GO LARGE
4/9:
4/10:Succession, S4
4/11:
4/12:The Mandalorian, S3
4/13:
4/14:
4/15:
4/16:
4/17:
4/18:
4/19:Succession, S4; THE SNOWMAN (2017)
4/20:DUNGEON AND DRAGONS: HONOR AMONG THIEVES; THE PHILADELPHIA STORY
4/21:MASTER AND COMMANDER: THE FAR SIDE OF THE WORLD; MORBIUS
4/23:THE MAN WHO WASN'T THERE; AFTER HOURS; COP LAND; Succession, S4;Barry, S4
4/24:CABARET; GREENBERG
4/25:FULL METAL JACKET
4/26:Ted Lasso, S4; THE TREASURE OF THE SIERRA MADRE
4/27:FACE/OFF
4/28:
4/29:
4/30:
5/1:Killer of the Flower Moon-David Grann; Succession, S4
5/2:Barry, S4
5/3:
5/4:JUPITER ASCENDING
5/5:Love & Death
5/6:MOANA; MY NEIGHBOR TOTORO (35th Anniversary Screening at Stephens Lake Park)
5/7:Love & Death (3); HOW TO BLOW UP A PIPELINE
5/8:Succession, S4; Barry, S4; ARE YOU THERE, GOD? IT'S ME, MARGARET; GUARDIANS OF THE GALAXY, VOL. 3; BEAU IS AFRAID
5/9:COOL WORLD; THE MEG
5/10:MANHUNTER; Ted Lasso, S3; DRAFT DAY
5/11:Love & Death
5/12:THE GREEN LANTERN
5/13:A MAN CALLED OTTO
5/14:Succession, S4
5/15:
5/16:The Dog of the South-Charles Portis
5/17:Ted Lasso, S4;THE HUNT (2012)
5/18:SHOWING UP
5/19:
5/20:
5/21:Succession, S4
5/22:Personal-Lee Child
5/23:
5/24:Ted Lasso, S4
5/25:
5/26:
5/27:
5/28:Love & Death; Succession, S4
5/29:Falling: A Novel-T.J. Newman; THE MOTHER
5/30:YOU HURT MY FEELINGS; Love & Death
5/31:Ted Lasso, S3;Barry, S4 (3)
6/1:Primo; FAST X
6/2: BLACKBERRY; The Rehearsal (6)
6/3:SPIDER-MAN: ACROSS THE SPIDERVERSE;The Bear (3)
6/4:The Bear (3)