Getting away from it all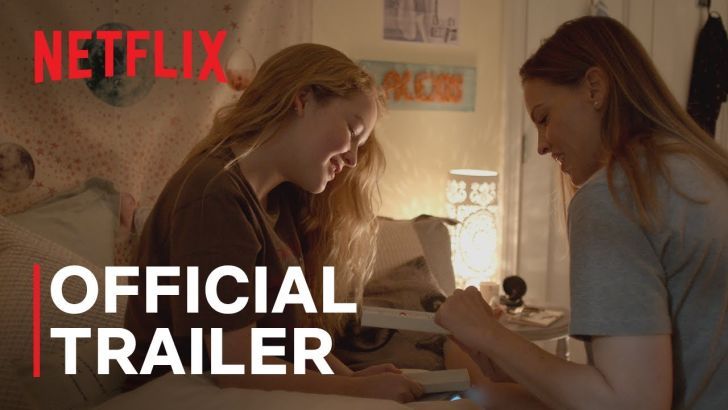 Wow, looking back at my posts, I realize I've been reduced to publishing just once a month lately. That, quite frankly, is too infrequently. Likewise, every single day is a bit too much. After two months at my new job, I'm going to shoot for once a week now. That's my hope; we'll see if I can stick to it.
Monday saw the release of the first trailer for the new Netflix series Away.
This has been on my radar because it marks the screenwriting debut of Chris Jones. Jones has recently gained a slew of Twitter followers for telling interesting, often hilarious, stories from his past (I've written about one here). But before he tried his luck at screenwriting, he was a journalist for some of my favorite years at Esquire. (I've written about his work here and here.)
The series is about the first manned flight to Mars. Jones is a writer on the show because he wrote the magazine piece that inspired it, also titled "Away" from the December 2014 issue of Esquire. It was all about Scott Kelly and his record-setting stay on the International Space Station; it last 340 days (the longest any American has continuously spent in space), and it was envisioned as a study of the long-term effects of space flight.
I revisited the story, and it's just as good as you'd expect.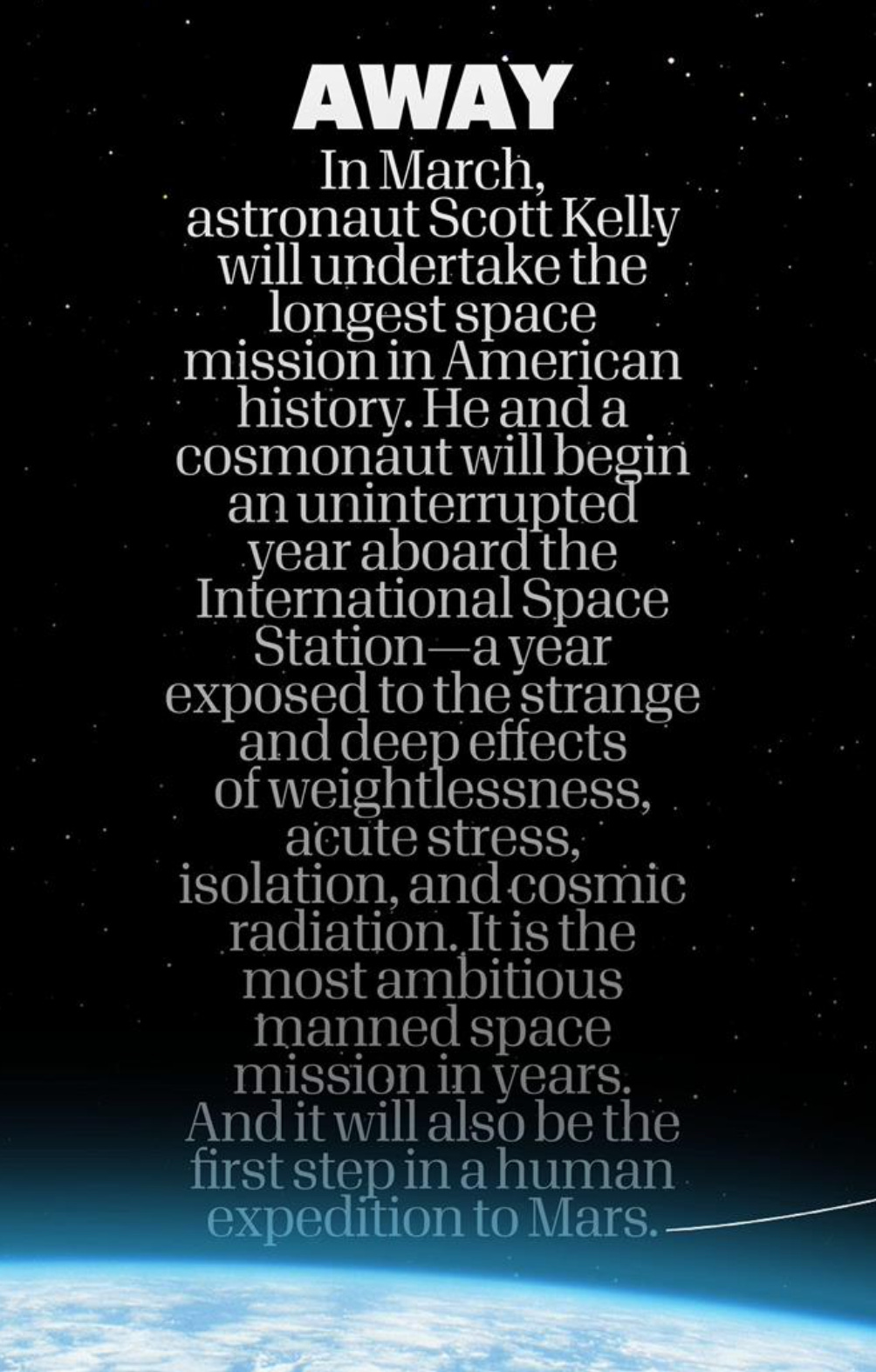 ---
I got to read a print magazine (this week's New Yorker) nearly cover to cover while camping out on the edge of a bluff overlooking an expanse of pine trees in the Black Hills National Forest. In addition to the recommendations from the magazine itself, I'd like to recommend the act of reading a physical magazine; I just subscribed to two more (5280 and Texas Monthly, if you'd like to read along). Two of my friends/coworkers from the newsroom were camping with me, and they were reading physical magazines and books, too. At one point, a car drove by and saw us all sitting around the fire ring with our heads down in a book or magazine, and I wondered if the sight seemed strange in this day and age. It's not uncommon to see a table of friends at a restaurant all looking at their phones and ignoring each other, but physical pages? I was proud of us.
This personal history essay from Jon Lee Anderson, "The Musk Ox and Me," felt particularly perfect to read in the middle of nowhere under the shade of towering pines, enjoying a gentle breeze and the incredible silence of wide open wilderness.
A book review that taught me a fraction of what the book itself will (Did you you know that in 1958, Martin Luther King, Jr. was promoting a book he'd written in a department store, and a woman walked up, asked if he was Martin Luther King, Jr., and after he said yes, she promptly stabbed him in the chest with a steel letter opener? I did not, until I read this review.). Isabel Wilkerson's new book, Caste: The Origins of Our Discontents, is already a must-read for many who know the power of her writing from The Warmth of Other Suns. In it, she compares three forms of caste systems: India, America (slavery and Jim Crow), and Nazi Germany.
Good, old-fashioned reporting on the ground from Wisconsin's struggling dairy farms. (Fun fact: If Wisconsin were its own country, it would be the fourth-highest cheese producer country in the world.)

Finally, Anthony Lane's review of "Boys State" took me back to the early months of the year when I returned to Columbia, Missouri, for True/False. It was the movie I'd heard most about coming out of Sundance, and it didn't disappoint. It will give you hope; it will give you reason to fear for the future of American politics. Mostly, it will entertain.
---
Have you somehow lost track of everything that's gone on in the world related to COVID-19 since the pandemic took hold? Then let me recommend this piece in The Atlantic by Ed Yong, the single most comprehensive journalist writing about the novel coronavirus (I've highlighted his work here). It is a must-read, not because of soaring sentences and beautiful paragraphs (though there are many of both), but because it represents a history book written in real time.
---
Last week, Augusta National Golf Club announced the Masters, moved from its traditional April time slot on the calendar to November, announced a further deviation from the normal: It will be played to an empty gallery; no fans will be in attendance.
Wright Thompson, perhaps the journalist most associated with the tournament, wrote a short essay that ESPN filmed in April, and it was haunting and beautiful and still resonates.
---
If you liked what you read, please sign up, follow me on Twitter (@CaryLiljohn06) and then forward to friends to help spread the word.