New Beginnings
Stories from the Masters, Donald Glover, Christopher Hitchens and cancel culture, true-crime scammers and more.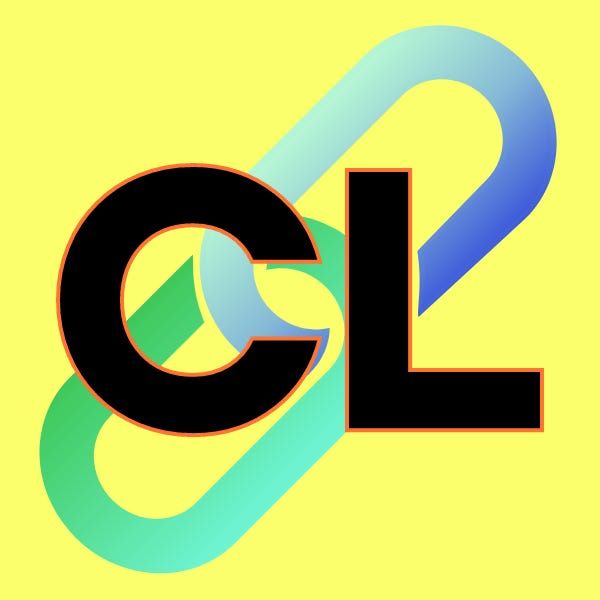 It's said that all good things must come to an end. I saw that firsthand, if from a slight remove, as recently, the paper for which I'd come to Wyoming to write for was sold.
It was a weird feeling, getting the news. I was spared the worst of it because, simply, I don't work for the paper anymore. For that, I'm grateful, and I feel like the timing of my exit was fortunate. But I had something like survivor's guilt. The friends I'm closest to in the world right now, physically and socially, still work for that paper. There is something deep and powerful about those friendships, which were forged in the relative isolation of Wyoming between strangers not born here. Many people have to differentiate between "work friends" and "real friends," with the former, often though not always, seen as the inferior of the two. There was no division here for us; our social circle was our work circle, and as a result, I felt a secondhand twinge of fear and disappointment and uncertainty on their behalf.
I was reminded of two relatively recent Atlantic articles which talk about all that's lost when a town loses its locally owned newspapers. In those instances, the focus of the story was often on the nature of the buyer, either hedge funds or large media companies consolidating newsrooms across the country. This isn't that, and I pass no judgment on the company that bought my former employer. I wish them well, and I hope they do right by the members of the community.
The negative feelings over the loss of something good was exacerbated by some of the comments from community members, many of whom have never been fans of ours, who said maybe the paper will not produce something of quality and not have a staff made up of communists.
Mostly, I just didn't like being so close, in time of service and proximity, to this particular changing of the guard. The challenges faced by local newspapers all over the country were exacerbated by the pandemic, and while we did not live through the changes it brought to our newspapers, we lived in its shadow. It wasn't a daily print publication anymore; when I arrived, we only printed two days a week. That hadn't been the case just months before I arrived.
The family who owned the paper when I got here had owned it for 50 years, and my boss when I'd worked there was still fighting the good fight on behalf of her readers. She was fiercely independent, and without a doubt, one of the best editors in the entire state of Wyoming. Of course, it wouldn't do any good to convince those who thought we were all communists of that fact, but it was, indeed, a fact. Her editorial sense was spot-on, and she was a diligent watchdog of the county and city. She loved storytelling, and she went out of her way to get her reporters weekly story coaching sessions with a Pulitzer Prize-winning reporter from Oregon. She remembered the tiniest of details, the most random of connections, and there is simply no replacing that.
My friends will be OK, at least for the time being. The shakeup will most likely lead to new opportunities for some of them, which can and should be an exciting thing. But I feel as if I can speak for all of them when I say that  it's a real shame to see a good thing come to an end, and if we had it our way, that end wouldn't come for quite a long time yet.
---
Ten Worth Your Time
---
Culture Diary
Here's a collection of what I've been watching in the past three weeks (because it's been so long since I've checked in).
Remember: The legend for my list was stolen from Mr. Soderbergh, where ALL CAPS represents a movie, Sentence Case is a TV show, ALL CAPS ITALICS is a short film, and Italics is a book. A number in parentheses after a TV show highlights how many episodes I watched. An asterisk after an entry means it's a rewatch. The source of the movie or show, whether streaming service, physical media, or in theaters, is shown in parentheses as well.
3/23: DEEP WATER (Hulu)
3/24: Our Flag Means Death (2) (HBO Max); Abbott Elementary (Hulu); Severance (2) (AppleTV+)
3/25: Atlanta, S3 (2) (Hulu); BATMAN RETURNS* (Hulu)
3/26:TURNING RED (Disney+); THE LOST CITY (Theater);The Dropout (Hulu)
3/27:John Mayer Sob Rock Tour—Denver, CO
3/28:The Dropout (Hulu)
3/29: DEATH ON THE NILE (HBO Max); Minx (4) (HBO Max)
3/30: Moon Knight (Disney+); Abbott Elementary (Hulu); The Dropout (4) (Hulu)
3/31:The Dropout (Hulu); Minx (2) (HBO Max); Severance (AppleTV+);
Slow Horses (2) (AppleTV+)
4/1:GAME NIGHT (VOD); Atlanta, S3 (Hulu)
4/2:
4/3: Winning Time (4) (HBO Max)
4/4: NCAA National Championship Game (Kansas vs. UNC)
4/5: Winning Time (HBO Max)
4/6: Moon Knight (Disney+): Abbott Elementary (Hulu);
Better Call Saul, S5 (2) (Netflix)
4/7:Tokyo Vice (3) (HBO Max)
4/8: Atlanta, S3 (Hulu); Severance (AppleTV+)
4/9: Slow Horses (AppleTV+); AMBULANCE (Theater); APOLLO 10 1/2 (Netflix); ALL THE OLD KNIVES (Amazon Prime)
---
If you liked what you read, please sign up, follow me on Twitter (@CaryLiljohn06) and then forward to friends to help spread the word.