Now Serving: Substance Abuse
More award-winning journalism on tap today, and I'm honored to say I got to play a small role in its publication.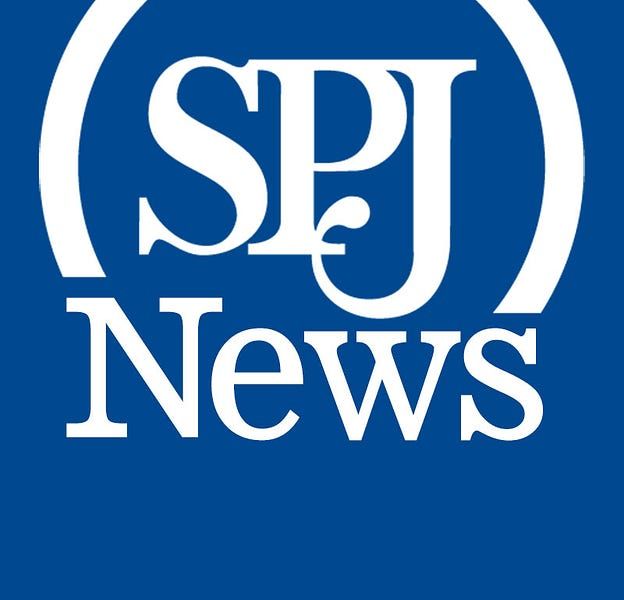 Following on the heels of Pulitzer Week where I recommended some of my favorite winning pieces from last week's Pulitzer Prize ceremony, I'm continuing the celebration of great journalism.
Yesterday, the Society of Professional Journalists announced its 2019 Mark of Excellence Awards national winners. Mizzou's Vox Magazine had a number of strong showings in the regionals and saw two national winners, one for Non-Fiction Magazine Article and one for Best Website. It's such an exciting prospect to be recommending and sharing journalism that I had a hand in publishing, as I haven't had the pleasure of putting together a magazine in five months now.
The winning piece for Non-Fiction Magazine Article was written by my friend Catherine Wendlandt, now kicking ass as a digital editor at Houstonia magazine and previously a contributing writer, food editor and managing editor at Vox. She wrote a deeply reported piece about the prevalence of substance abuse in the U.S. restaurant industry.
At a time when so many of us are pining for our favorite diners and date-night destinations to reopen (and do so safely), it's a great time to take an ugly look at the behind-the-scene reality that afflicts so many in the food service industry.
Allow me to just highlight and celebrate some of the many great aspects of this award-winning piece.
Powerful Lede
Catherine's opening words grab you by the collar and slap you firmly across the face. If you'd somehow stumbled into the piece without any idea of the subject matter, her lede would certainly catch your attention, set the hook deep, and begin the process of reeling you in.
When Liz Huff woke up in the hospital after a suicide attempt in 2005, she was livid that she was still alive. Her life was so messed up, she thought, she couldn't even kill herself right.

After Huff, 32, got out of the hospital, she spent 28 days in Valley Hope, a drug and alcohol treatment center in Boonville, to recover from her crack cocaine addiction. Every morning for a week, she walked down to see a chaplain at the center, who asked her the same question each time.

"Lizzy, do you want to be alive today?" he would ask.

In a heartbeat, she'd respond, "No, I do not."
New Journalism's Four Devices
When Tom Wolfe reduced his New Journalism down to its four basic devices, they were: 1) scene-by-scene construction, 2) use of dialogue, 3) use of third-person point of view, and 4) "the recording of everyday gestures, habits, manners, customs, styles of furniture, clothing, decoration, styles of traveling, eating, keeping house, modes of behaving toward children, servants, superiors, inferiors, peers, plus the various looks, glances, poses, styles of walking and other symbolic details that might exist within a scene."
Catherine's piece does all of this, and this short paragraph shows a nice mix of them:
Almost 14 years later, Huff recalls the final, painful years before she got sober. On this March 2019 day, she's sitting at a long wooden table in her kitchen in Arrow Rock, Missouri. Her dogs, an old yellow lab and a grey-dappled Great Dane, sleep on the couch in her living room. She's bottle-feeding her 11-week-old adopted son, Ellis, whose big eyes stare up at her as she talks. Huff didn't think she'd ever be a mother after miscarrying twins at age 29.
This paragraph does the heavy lifting of putting the reader at ease if he or she wonders, "How did the reporter get her to share such intimate details?" It puts you in the setting; it recreates the closeness fostered by the reporter in getting her source to confide in her. Catherine does a great job of setting the scene and making real for the readers how she came to learn such a difficult story. Make no mistake about it: No matter how beautifully written, the details of this story are hard to read, and when you actually stop to think about it, it's a special thing that a person would share her story with a magazine writer to be published. The writer has a lot to do with that.
Integration of Statistics
Midway through the piece, Catherine makes the story more than just one Missouri chef's story; she zooms out to add statistics that, by themselves, would read too dryly to catch our attention and sink in. But after such personal stories, Catherine is able to make us eat our vegetables. But even that section isn't dry, and that feat is accomplished by starting it with references to Anthony Bourdain, whose invocation always insulates against dryness or boredom. Then come the stats:
Food services and accommodations form the leading U.S. industry category for substance abuse, according to a 2015 National Survey on Drug Use and Health from the Substance Abuse and Mental Health Administration (SAMHSA), and almost 17% of employees in those industries are suffering from a substance use disorder. In a 2017 survey of 93 adult restaurant workers conducted by George Mason University, 53% said they knew someone at work with a substance abuse problem.

More than 15 million people work in more than 1 million restaurants in the United States, according to the National Restaurant Association. Missouri has about 300,300 food service and restaurant jobs, employing 10% of the state's workforce, in more than 11,000 restaurants.
The Missouri statistics bring home those national survey statistics, and if the reader reacted like I did, he or she went through first surprise and then "but of course" feelings when learning that food service jobs make up 300,300 of Missouri's jobs. Reading the story now, in the midst of the coronavirus pandemic, also gives the reader pause as he or she thinks about how many jobs are in jeopardy due to lockdown measures.
Stunning Photography
It's a team effort to get a feature story like this published. When it comes to photography, it's a huge logistical undertaking, especially when the main subject and her restaurant were nearly an hour away. But the photography team was incredible, and their work made the story pop in a way words alone never could. A variety of sources, which was a strength of Catherine's reporting, led to a variety of photography subjects, and between documentary photographs on-site and studio photo shoots, the photo and art teams gave visuals to rival the writing.
Dedication to Getting It Right
Finally, I want to speak as an insider to this story's publication process. The entire editorial team, but especially Catherine, labored and sweated and stressed over the smallest details of this story. It's too much inside baseball for most readers, because the honest truth of journalism is that while it's incredibly rewarding and there's no shortage of adrenaline-fueled moments of chaos, the majority of the process is tedious and thankless and never seen. It's why there are relatively few truly great movies about journalism; there's only so much you can dramatize making phone calls, double-checking facts, names, dates, and spellings, and read-throughs resulting in back-and-forths over this word versus that word. This happens every single time a story gets published, but the vast majority of them have an incredibly short window of interest. The Internet allows them to live on forever, but all too rarely will journalists ever have reason to return to their stories and celebrate them. Some very deserving pieces, like this one, will win an award and give us an excuse to talk about them one more time.
Visit Vox's award-winning website to read this award-winning story:
---
If you liked what you read, please sign up, follow me on Twitter (@CaryLiljohn06) and then forward to friends to help spread the word.