The Year's Best Magazine Writing
In this week's edition, you'll find some of the best stories from 2020 that I missed and some of my favorites that I recommended that were nominated for National Magazine Awards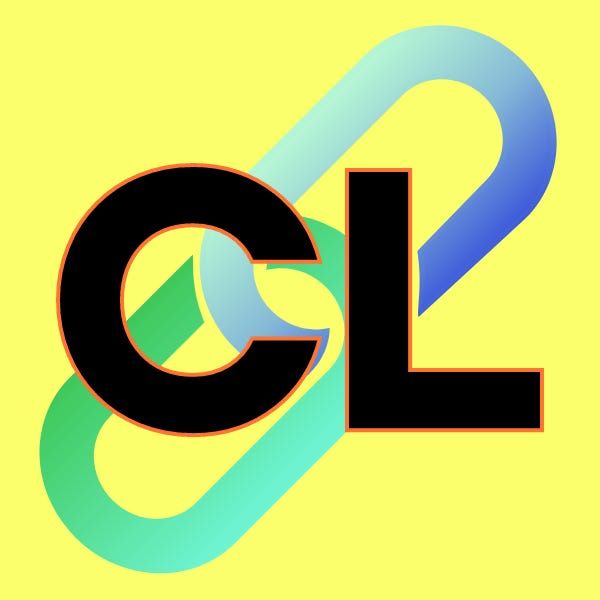 Ten Worth Your Time
Two weeks ago, the American Society of Magazine Editors released its nominations for the 2021 National Magazine Awards. It makes sharing some of the best journalism of the past year really easy, so here are some of my favorite nominees that I'd missed over the course of the year. (And at the bottom, I've included some of my favorites that I didn't miss and recommended in this very newsletter.)
This is a beautiful story nominated in the feature writing category and it comes from The American Scholar. It's a tale of nature and the wonder that comes with the realization that so much natural beauty obscures terrifying unknowns. It's about the pursuit of a rare type of firefly and the avoidance of the common tick. Its author, Tamara Dean, said:

I've read that science has not even begun to decipher the mysteries of the commonest species, such as field mice, and that we have discovered only 14 percent of the species living on our planet. Often while hiking, I've thought, Why do we explore space or read science fiction when we're surrounded by the bizarre and miraculous at home?

Another entry from the featuring writing category is this heartbreaking story from The California Sunday Magazine about the Life Care Center in Kirkland, Washington, one of the first COVID-19 hotspots in the U.S. The story, written by Katie Englehart, hits so much closer to home for me now than it would have when it was first published in August of 2020 because since that time, my family had to make the decision to put my grandmother in a nursing home. The story has an incredible opening paragraph:

That Tuesday night, Helen lay awake and listened to her roommate dying. She heard the nurses moving around. Their whispers. She heard the heaving of the oxygen machine. At some point, someone had closed the curtain that divided the room, but it didn't do much to mute the noise. The beds were so close together that each woman could hear the other breathing — and that was true on a normal day, before the coughing.

A little over a year ago, ESPN gave the locked-down nation something to enjoy collectively in the absence of live events and sports. It gave us The Last Dance, the 10-part documentary series about Michael Jordan's final season with the Chicago Bulls. And it also gave us more great writing from Wright Thompson on perhaps his greatest muse. This story for ESPN is a typical Thompson masterpiece: impeccably researched and reporter, written to perfection, and full of emotion. I wish Wright had been older and writing at the top of his craft when Jordan was at the top of his because this story and the famous one he wrote when Jordan turned 50 are absolutely stunning feats of storytelling. I would have loved to see what he would have done with the storylines during Jordan's playing career.

Yet another entry in the feature writing category is this blistering account of Ahmaud Aubrey's murder in Georgia. It's written in Runner's World, which conjures questions of "Why this publication? Why this topic?" But it answers it so simply: Aubrey was out for a run. It then questions the concept of jogging or running as a hobby, one of which I could have claimed to be a participant in my healthier days. And never have I worried about whether I should be on a run, or where I went on a run, or whether I was the type of person who looked like he would be on a run. This piece makes clear that never having to ask those questions is the point, and the privileges I enjoy when I run were not the same as those which governed Aubrey's runs. I love how conversational the whole piece is; it sounds like a podcast, like a person talking, and it's all the richer for it.

Another feature writing nominee, and this one is from Texas Monthly. It's the story of a small, mostly unknown school shooting where a gifted young man shot a gifted young teacher. But the story seems different from the day to day school shooting stories we've become numb to over the years because the shooter didn't die or spend a lifetime in prison. It was a relatively short rehabilitation process, and the young man went on to college and law school in Austin, Texas. It's a story that delves deeply into the effects of such violence on the bystanders, and sadly, this is a story that could be rewritten for different generations of those affected by school shootings.

This story is from the reporting category submitted by the New York Times Magazine, and it's particularly meaningful to me as I've been covering K-12 education during a pandemic. It's a look at New York City's homeless student population and what the pandemic's closure of schools meant for their lives.

In essays and criticisms, don't miss this essay in Vanity Fair from Jesmyn Ward on the grief of losing her husband right before the pandemic officially began, and her attempts to process that pain in the midst of everything else going wrong in the world during 2020.

From the profile writing entries, here's one from Philadelphia Magazine about chef Omar Tate. It has a dazzling opening paragraph that sets up the whole story really effectively:

This story starts the way every story must start in this day, this age. Restaurant stories in particular, but really, every single story of any kind. It's a disaster story. A love story. A food story. It's about memory and family, fame and power, collard greens and potato salad. And it begins in a penthouse on Wall Street, Manhattan, USA, high above a site where, once upon a time, grain and oysters and Black people were bought and sold.

Another from the profile writing nominees is this story from The New Yorker about a 21-year veteran bus driver in New York City, his background and experience and coping with the city in the midst of the COVID-19 pandemic. He was quoted from a video he posted to Facebook in the article, saying:

He went on, "Ordinarily we're not appreciated. We're not valued. Let's face it: the squeegee man of the crack era is held in greater regard and higher esteem than a New York City transit bus operator. . . . We just have to reconcile ourselves to the fact that sometimes the only recognition you're going to receive is from the woman or man reflected back to you in the mirror as you are preparing for work." He added, "If no one else thanks you, if no one else recognizes you, know that I do." He uploaded the video to three Facebook groups for transit workers and continued on his route.

In the public interest nominees, there was this story from High Country News, which focuses on life in the West, that looked at the history of the land-grant university system in the U.S. and its history of taking lands from Indigenous groups to make it happen. The story's interactive map is reason enough to check out the story online.
There were lots of other nominees, and here are some that I'd already recommended in this newsletter: